King Saud University's National Center for Youth Studies (NCYS) is at the forefront of a campus-wide campaign and documentary promoting a smoke-free KSU environment.
NCYS's Assistant Secretary-General Dr. Nizar Al-Saleh, supervisor of the Smoking-Free Environment Project, has announced an anti-smoking awareness campaign is being launched in cooperation with the Saudi Ministry of Health's anti-smoking program, Naqa (an anti-smoking charitable association) and KSU's Colleges of Arts, Education, and Tourism and Antiquities.
Dr. Al-Saleh said the program will be implemented in other colleges during the second semester and would include criteria to assess the colleges' performance in anti-smoking efforts through the end of the term. Prize money in the amounts of 50,000, 30,000 and 20,000 SR will be awarded the top three.
In addition, anti-smoking awareness weeks will be scheduled on campus, mobile clinics will be available to treat smokers and a panel discussion on smoking-cessation programs will be held.
At one recent anti-smoking event on the KSU campus, Documentary Film Club students Faisal Al-Otaibi and Khalid Al-Saqr visited NCYS to produce a documentary using footage of KSU students in recreational activities in the Naqa tent, noting that young people spend their leisure time smoking when they aren't aware of healthier and more constructive activities.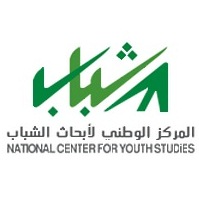 The two students interviewed Dr. Al-Saleh, who offered a comprehensive view of the smoke-free project, which includes an exhibit on how to combat smoking and creating awareness literature and films that expose the hazards of smoking.
Dr. Al-Saleh expressed NCYS's gratitude and appreciation to KSU Rector Dr. Abdullah Al-Othman and the vice rectors for their support in the campaign and called upon the KSU community to refrain from smoking in university buildings and elsewhere to help achieve a smoking-free environment.
Established in 2007, NCYS aims to become a global leader in scientific research on youth. It works directly with young people and national, regional and international governmental organizations that are devoted to this field of study.
Related News