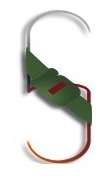 King Saud University's Medication Safety Research Chair held its first scientific meeting on February 14-15 at the Madareem Crown Hotel in Riyadh.
The meeting, titled Medication Safety: From Hospital to Home, was testament to the growing partnerships between the KSU's scientific research chairs and medical personnel in the community.
More than 20 locally or internationally renowned researchers attended the event, which was held under the auspices of Rector Abdullah Al-Othman. The meeting's objectives included:
Sharing the results of medication safety research in the region;
Networking among researchers and health care professionals in medication safety;
Discussing new directions in medication safety research and practice.
Among the lecture topics were:
Medication safety in the Kingdom, in clinics and at home;
Medication epidemiology;
Medication security practices; and
Future prospects for medication safety in the Kingdom.
Guest speakers were:
Dr. David Bates, chief of the Division of General Internal Medicine at Brigham and Women's Hospital in Boston;
Dr. Betsy Sleath, chair and George H. Cocolas Distinguished Professor of Pharmaceutical Outcomes at the University of North Carolina Eshelman School of Pharmacy;
Dr. Aziz Sheikh, professor of primary care at the University of Edinburgh
Dr. Tarek Hammad, deputy division director at the United States Food and Drug Administration (FDA).
Specific topics included:
Medication safety in hospitals;
Use of information technology (IT) to improve medication safety;
Current trends of improving the safe use of medications in hospitals and homes; and
Pharmacoepidemiology and pharmacovigilance.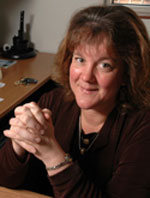 Dr. Ali Al-Ghamdi, KSU's Vice Rector for Graduate Studies and Scientific Research, opened the meeting in the presence of Dr. Salem Al-Wahabi, director general of the Central Board of Accreditation for Healthcare Institutions (CBAHI), who was representing Dr. Mohammad Bin Hamza Khoshaim, Deputy of Planning and Development and CBAHI's Board Chairman. Also present was Dr. Saleh Bawazir, a KSU professor of Clinical Pharmacy and Vice President for Drug Affairs at the Saudi Food and Drug Authority.
In his opening address, Dr. Hisham S. Aljadhey, supervisor of KSU's Medication Safety Research Chair, said that incorrect prescriptions and use of medicine is a worldwide concern for officials, medical practitioners, patients and community members, as such medical mistakes are very costly for governments and individuals alike.  He said the Chair, which raises awareness of medication safety via research and training, believes that this meeting is part of a worldwide effort to improve collaboration of medication safety experts and researchers.
Dr. Yousif Abdu Asiri, dean of KSU's College of Pharmacy, noted that the College of Medicine considers a priority to cooperate closely with this Chair and to act as its staunchest of supporters at the student, administrative and financial levels, as medication safety is a concern for all health workers and practitioners.
Vice Rector Al-Ghamdi, speaking on behalf of Rector Al-Othman, said this was an event of the highest importance, since it embodies the concepts of societal partnership and corporate responsibility and lies at the heart of KSU's function in its service of society.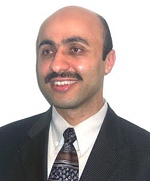 Dr. al-Ghamdi said, "We are living in a golden age of support for education and scientific research by the state, led by the Custodian of the Two Holy Mosques.
"The wise leadership of our country is using a quarter of the budget for education and scientific research, and it is incumbent on researchers to rise up to the challenge and use this support to guide the country's evolution into a knowledge-based economy."
Afterward, Dr. Al-Ghamdi honored Nahdi Medical Company (NMC), the meeting's sponsor, and viewed an exhibition of scientific posters submitted by medication safety researchers from all over the Kingdom.
Dr. Aljadhey also honored the winners of the research posters competition.
Dr. Aljadhey also honored the winners of the student competition on Medication Safety is Everybody's Responsibility, which targeted all students at health colleges throughout the Kingdom and focused on bolstering research and application skills and promoting a culture of medication safety. The winners were:
First place: Najla Al-Jalil, for her project on "The Smart Pharmacy."
Second place: Farhan Alanzi for "Healthy Children."
Third place: Khalid Al-Tajer and Amira Al-Satiri for "Guiding Principles for Using Eye Medication."

The Medication Safety Research Chair, which is part of KSU's College of Pharmacy, was established in November 2008 to study the consequences resulting from incorrect prescriptions and to develop and implement programs to prevent such errors.
The Chair is a key component in Saudi Arabian efforts to achieve the safe use of medications and bolster medication security. The Chair also provides vital training for specialists in this field and raises public awareness of the problem.
Related News