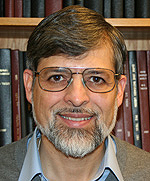 On Monday, March 5, King Saud University's Precision Agriculture Research Chair (PARC) will be welcoming professor David Mulla of the University of Minnesota's Department of Soil, Water, and Climate to deliver a speech entitled Precision Nitrogen Management in Corn and Potatoes.
The event will take place at 9 AM – 1 PM at the Department of Soil Sciences, which is part of the College of Food and Agriculture Sciences (building 2, 2A 144).
Technology based on computerized information and global positioning systems (GPS) are changing commercial agriculture throughout the world. This technology is often labeled "precision agriculture". One of PARC's most important goals is to transfer precision agriculture knowledge, expertise and technology into the Kingdom of Saudi Arabia, and Dr. Mulla's visit illustrates the Chair's commitment to carry out their mission and serve the Kingdom.
The adoption of precision agriculture techniques for nitrogen management, the focus of Dr. Mulla's lecture, has the potential for improving agronomic, economic and environmental efficiency in the use of such input. Over-application of nitrogen fertilizers, for example, can result in low nitrogen use efficiency, and high risk of environmental pollution.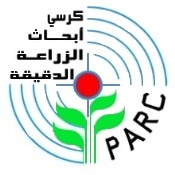 Dr. Mulla, who is Director for the UM Precision Agriculture Center, research has produced over 190 publications, while he and his fellow researchers have been funded at over $13 million. Dr. Mulla has extensive experience in modeling erosion, and losses of phosphorus, nitrogen, and pesticides to surface and ground waters.
In the U.S. state of Minnesota, he has developed statewide maps and tables showing the vulnerability of various agricultural regions in Minnesota for pollution of rivers, lakes, and groundwater.
His visit to Saudi Arabia will add to a list of Arabic countries in which he has shared his unique research experience, which include Jordan, Lebanon, Oman and Morocco, where he is currently a technical consultant to the Millennium Challenge Corporation for a project to install erosion control practices and plant 16 million olive trees on 175,000 ha in Morocco.
Related News