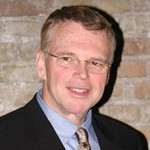 Next week, King Saud University's Rhinology Research Chair will receive Professor Claus Bachert, Head, of the Upper Airway Research Laboratory at Belgium's Ghent University.
The allergology and immunology expert's visit, scheduled for March 10-15, aims to discuss the Chair's research plans for the year 2012 and to deliver a number of scientific lectures for graduate students of medicine and ENT physicians.
Dr. Bachert schedule for the week is as follows:
Saturday, March 10, 8:00 AM - 2:00 PM
Meeting with Chair professors to discuss the action plan for the 2012-2013 academic year
Monday, March 11, 8:00 AM - 4:00 PM
Participation in an ENT clinic at King Abdulaziz University Hospital (KAUH)
Sunday, March 12, 8:00 AM - 2:00 PM
Discussion of current and future research with area university, hospital rhinology experts
Tuesday, March 13, 8:00 AM - 12:00 PM
- Participation in ENT surgery
- Lecture to ENT physicians
- Scientific Meeting at Novotel, Riyadh
Wednesday, March 14, 1:00 PM - 2:00 PM
Participation in ENT surgery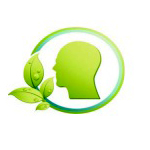 In 1998, Dr. Bachert established the Upper Airway Research Laboratory, which is part of the Ear Nose and Throat Department at the Ghent University Hospital in Belgium. structure basic scientific and translational (i.e. 'translated' into benefits in the everyday world) research in the area of immunology of the nose.
He has authored more than 180 international papers and 8 books, and contributed more than 30 book chapters. Professor Bachert also regularly organizes international and national symposia and congresses, as well as surgical courses. He is Chief Editor of Allergologie and holds senior editorial positions in other distinguished journals, and has won several international awards.
Led by Dr. Surayie Al-Dousary, the Rhinology Research Chair's manifoldmission includes:
exploring diseases of the nasal passages as well as paranasal sinuses, developing the Saudi rhinology community by organizing basic and advanced training courses for Saudi current and future experts;

fostering relations with distinguished individuals and institutions that excel in rhinology research and clinical practice;

facilitating the exchange of scientific and professional ideas;

helping to establish the highest standards of Rhinology practice in Saudi Arabia; and

disseminating knowledge and data about rhinology to hospitals and health care organizations throughout Saudi Arabia.
Related News