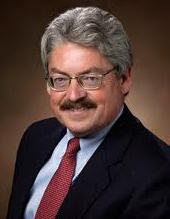 King Saud University's Obesity Research Center (ORC) recently welcomed James O. Hill, a professor of pediatrics and medicine at the University of Colorado School of Medicine, Denver, Colorado, for a three-day visit during which he and KSU representatives discussed implementation of a scientific cooperation agreement between the two universities.
Professor Hill was welcomed by Dr. Ali Al-Ghamdi, Vice Rector for Graduate Studies and Scientific Research, and ORC Director Dr. Assim A. Alfadda and Dr. Ahmad H Mitwalli.
Professor Hill is a renowned obesity treatment and prevention expert who has published 350 scientific articles and book chapters in the area of obesity. He also is interested in the importance of diet and physical activity in influencing body weight.
Dr. Alfadda added that Professor Hill has received awards from the Obesity Society and the American Society for Nutrition, among others, and is co-founder of the National Weight Control Registry, America's largest prospective investigation of individuals who have been successful in maintaining a reduced body weight.
During his visit, Professor Hill followed up on a similar project being developed in the Kingdom, which involves a number of top scientists in epidemiology, family medicine and nutrition, plus graduate students supervised by Dr. Alfadda.
Professor Hill gave several lectures on current developments in treatment and methods of prevention, and held meetings with a selection of KSU faculty, researchers and graduate students.
This was Professor Hill's first visit to Saudi Arabia and before leaving he praised the interest and concern for scientific research that he discovered at KSU, especially the high-quality of research being done at the ORC.
Related News