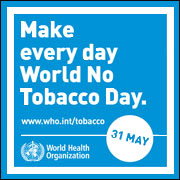 King Saud University Rector Abdullah Al-Othman was joined by the Committee of Preventing Smoking and the KSU Teachers College's Students Activities Office in in observing a World No Tobacco Day event in the College's auditorium.
Member states of the World Health Organization (WHO) created World No Tobacco Day in 1987 and the day has been observed every year around the world. The purpose is to encourage a 24-hour period of abstinence from all forms of tobacco and to draw attention to the substance's negative health effects.
"Tobacco industry interference" is the theme of this year's World No Tobacco Day", which will involve activities and awareness campaigns in countless cities and university campuses around the world on Thursday, 31 May 2012.
In Dr. Al-Othman's message, delivered by KSU Dean of Skills Development Dr. Mohammed Al-Sudairy, the KSU Rector conveyed his thanks to the ceremony's organizers, emphasizing that a profound awareness exists among KSU faculty and students of smoking hazards. He expressed his appreciation for the formation of university committees to combat smoking through seminars, brochures and banners.
In closing, a plea was made for those addicted to tobacco to give it up. The Rector's message urged such students to take advantage of the increasing number of smoking cessation centers on campus, and he wished that individuals committed to abandoning their addiction good luck.
The WHO has observed that smokers are seldom successful in their first attempt at quitting, but urges them to keep trying.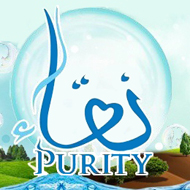 Mohammad Al-Yamani, a KSU Associate Professor and deputy chairman of the charitable organization Naqa (Arabic for Purity), also made a passionate appeal on behalf of Naqa Director General Saleh Al-Abbad. He emphasized that no country is immune to "the epidemic," including the Kingdom, and particularly young Saudis. He described the invaluable role that can be played by parents, scientists, intellectuals, local and national educational leaders, the media and government to discourage smoking.
A presentation in recognition of the day included comments by Dr. Ali Abdullah Al-Afnan, Dean of the Teachers College and KSU professor in Educational Psychology, who thanked all those who contributed to the success of the meeting, particularly Vice Rector Al-Sudairy for his part in the support of the ceremony. He also thanked the team that organized the event, as well as participating associations such as Naqa, the Saudi Cancer Society and the Saudi Civil Defense.
The presentation also included a review of activities carried out by the Committee of Preventing Smoking such as its e-mail informative messages to the faculty and students, the invitation to those faculty and students to access the committee's website and the distribution of flyers, banners, communication by the committee with students to Naqa and their lectures and meetings about smoking.
Globally, tobacco kills approximately 6 million people each year, of which more than 600,000 are people exposed to second-hand smoke. The theme of this 2012 international campaign is "tobacco industry interference", and  take place on Thursday, 31 May 2012.
A KSU survey conducted in recent years revealed that the Kingdom must impose greater sanctions to combat what the World Health Organization describes as a "global epidemic." Smoking is presently banned in Jeddah, Mecca and Medina. Smoking is prohibited in most commercial and business buildings, and in all Saudi airports – a 200 riyal fine imposed for those ignoring the airport ban.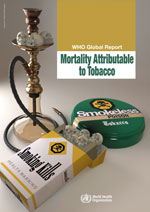 According to a February article in the Arab News, a study was recently completed by the Ministry of Health in cooperation with the World Health Organization and the U.S. Center For Disease Control (CDC), in which the prevalence of smoking among young Saudis was researched. Some 50 secondary schools in the Kingdom were surveyed, including 25 girls' schools, and a total of 1,715 male and female students participated.
The study revealed 30 percent of young people are passive smokers in their own homes and 65 percent of the teenage smokers have a desire to quit smoking.
It was reported that 14.9 percent of teenagers confirmed they use tobacco-related products, 8.9 percent smoke cigarettes and 9.5 percent are addicted to sheesha.
The study pointed out 25.3 percent feel smokers among men are smarter than nonsmokers, while 17.5 percent assume that girls who smoke are trendy.
It also revealed 63.8 percent of respondents knew the hazards of smoking and 42.1 percent had received lessons in schools about the hazards of smoking.
Related News