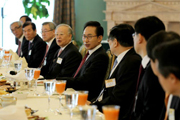 Last month, King Saud University, represented by Vice Rector Abdulaziz Salem Al-Ruwais, signed two Memorandums of Understanding during the Saudi Arabia-Korea Business Forum organized by the Council of Saudi Chambers of Commerce and Industry and held at Riyadh's Inter Continental Hotel.
The first MoU addresses cooperation between KSU's Riyadh Techno Valley (RTV) and the Korean Institute of Industrial Technology, while the second represents an alliance between RTV, KITECH and Korea's Gachon University.
The MoU between RTV and the Korea Institute of Industrial Technology (KITECH) deals with water desalination, metal applications, car industry elements, solar energy and packaging, while the MoU involving RTV and Jechoen University focuses on smart water systems.
Both MoUs were the result of RTV's participation in a knowledge cooperation program shared by South Korea and Saudi Arabia, and supervised by the Saudi Ministry of Economy and Planning. Korean-Saudi economic and social relations has been strengthening, particularly in a year in which the Kingdom of Saudi Arabia and South Korea are celebrating a half-century of diplomatic ties.
The Korean university representatives were part of a delegation accompanying South Korean President Lee Myung-bak to Saudi Arabia for the Korea-Saudi Arabia Business Forum held in Riyadh on February 8 to encourage entrepreneurs of both countries.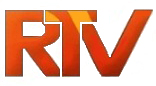 Between 2006 and 2011, bilateral Korean-Saudi trade surged 300 percent. Trade relations, cultural relations have continued to improve with KSU playing an integral role. On May 2, 2010, KSU and 11 Korean universities established a joint-program for desalination and automobile production, and the following December KSU signed a joint cooperation agreement with Korean Digm Automotive Technology, Inc.
Formal bilateral Saudi-Korean relations began on October 16, 1962, with South Korea establishing an embassy 11 years later in Riyadh. Since the South Korean Embassy was opened, thousands of South Koreans migrated to the Kingdom, most of them involved with large construction projects. The annual South Korean migration began to wane in the mid-1980s, but in 1992 a school for South Korean nationals was opened in Jeddah.
Toady, there are approximately 2,000 Saudis in Korea and 3,000 Koreans in Saudi Arabia.
Related News