A cooperation agreement designed to provide faster and more effective transfer and import of knowledge has been signed by King Saud University's Translation Center and Riyadh's Chamber of Commerce & Industry.
The agreement was signed by KSU's Dr. Bandar N. Alotaibi, Assistant Vice Rector for Knowledge Exchange and Technology Transfer (KETT) and RCCI Asst. Secretary General Shehab Al-Swailem.
The Translation Center, established in the 1976-1977 academic year, is an independent administrative body affiliated with KSU and is supervised by Dr. Hamad Z. Alkhathlan, KSU's Vice-Rector for Knowledge Exchange and Technology Transfer.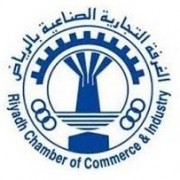 The Center deals with the translation for textbooks, references, periodicals, research papers and materials of official nature, as well as books of intellectual nature for the Saudi society.
The Riyadh Chamber of Commerce and Industry was founded in 1961 to assist and promote the interests of the Saudi private sector, areas in which the KSU Translation Center can be a major contributor.
Mr. Al-Swailem emphasized the importance of cooperation between the Translation Center and the Chamber of Commerce, particularly in professional translations. After signing the agreement, Vice Rector Alkhathlan presented him with the KSU shield and medal.
Related News