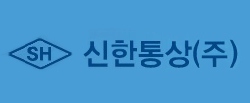 Earlier this month, Dong Su Han and Jae Young Han, officials from Korea's Shinhan Trading Co., Ltd., visited Riyadh in order to sign a contract with King Saud University's King Abdullah Institute for Research and Consulting Studies (KAI).
Attending the signing were Dr. Mohammad Alghamdi, KAI Dean of and the inventor of a device for the automated storage and sanitization of shoes, and Dr. Mazyad Alterkawi, CEO of KSU's Riyadh Technology Incubation Center (RTIC).
Dr. Alterkawi stressed the importance of the agreement, explaining that having reliable networks and partnerships were imperative in KSU's quest to realize a knowledge-based economy.
RTIC is committed to nurturing and developing entrepreneurs through an integrated network in incubation and business development partners by providing access to comprehensive services aimed at creating sustainable high growth start-up companies. Shinhan, based in Seoul since being incorporated in 1968, is committed to providing industrial equipment and automation products and services and including – and not limited to – making prototypes and conducting mass production of electronic devices and equipment.
The collaboration, Dr. Alterkawi explained, will allow technical know-how to flow on both sides with RTIC and Shinhan each benefitting from each other's experiences. It will, he noted, also open doors for RTIC clients to get their inventions produced by Shinhan. Shinhan would be a collaborative partner in all states of development and production.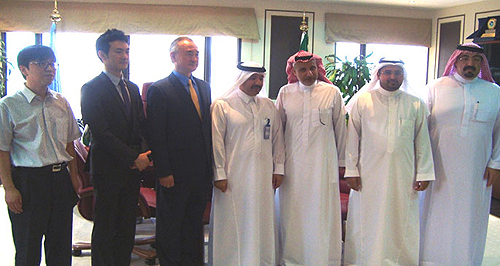 The collaboration and cooperation will extend to technical support, training and the sharing of best practices and knowledge. Indeed, Shinhan is one of the leading companies in South Korean fields of industrial and equipment and automation.
Dr. Mezyad expressed his appreciation for South Korea's economic rise despite numerous obstacles, and that its achievement of sustainable development serves as an excellent role model for Saudi society. The RTIC leader also expressed his hope that with partnerships such as this, the day is not far when Saudi Arabia will be counted among the most technologically-advanced countries like South Korea.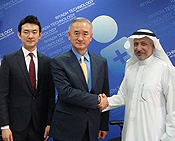 Dr. Alterkawi was delighted by the agreement and praised KSU Rector Abdullah Al-Othman, Vice Rector for Graduate Studies and Scienrific Research Ali Al-Ghamdi and RTIC's deputy manager Rasheed Al-Zahrani for their leadership and support.
The RTIC also signed a contract for the manufacturing of the "Intelligent Shoe Service," invented by Dr. Mohammad Alghamdi, a member of KSU's College of Architecture and Planning faculty. This innovative shoe will help maintain the cleanliness of the mosque and image of accumulated shoes near the entrance while protecting worshipers from losing their shoes.
Related News