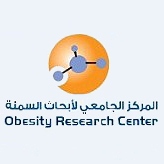 Obesity from Cell to Human, a cutting-edge conference showcasing the latest in international and regional obesity research and management technologies, was held last week by the Obesity Research Center (ORC) at King Saud University's College of Medicine.
Four technical sessions, held on 23-24 April 2012, covered five significant developments in obesity research:
Clinical and nutritional aspects of obesity;
Laboratory techniques in obesity scientific research;
Obesity management;
Proteomics in obesity research; and
Cellular and molecular aspects of obesity.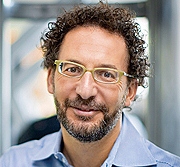 Three international experts headlined the presentations – Dr. Mark W. Duncan of the University of Colorado, Denver (UCD); Dr. Jae Bum Kim of Seoul National University (SNU); and Dr. Michael I. Goran of the University of Southern California (USC). Dr. Duncan and Dr. Kim are also Scientific Advisors for ORC, specializing in state-of-the art clinical research.
ORC and Dr. Duncan's UCD signed a collaborative agreement last year to mutually focus on clinical proteomics – the study of the structure and function of proteins – and joint postgraduate training programs. Dr. Kim is Director of SNU's Institute of Laboratory Animal Research, while Dr. Goran is the director of the Childhood Obesity Research Center at USC's Keck School of Medicine.
The Obesity Research Center was established as the national center for the comprehensive study of obesity and its related disorders. Dr. Assim A. Alfadda, ORC director, expressed pride on behalf of the Center. "I have to express my sincerest gratitude," he said, "to His Highness Prince Dr. Turki bin Saud bin Mohammad Al Saud, Vice president for Research Institutes, Head of Advisory Committee for the National Plan for Science, Technology, and Innovation, King AbdulAziz City for Science and Technology, for his continuous encouragement and support. . . . Our sincere gratefulness goes to his Excellency, Professor Abdullah A. Al-Othman, Rector of King Saud University and to Prof. Mubarak Al-Faran, Dean of the College of Medicine, for their great help and support."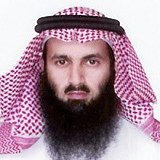 The "Obesity from Cell to Human" conference provided an opportunity for the scientific and medical community in the Kingdom and at KSU to meet with international colleagues and experts to discuss important issues, as well as to discuss the potential for future scientific collaboration. The conference certainly enhanced ORC's mission to conduct clinical research to understand obesity and apply the information to implement effective preventive and therapeutic strategies.
The presentations at the conference included some highly technical laboratory work by Dr. Duncan and others on the theory and practice of proteomics (the large-scale study of proteins, particularly their structures and functions); and laboratory studies by Dr. Kim to probe the cellular and molecular aspects of obesity. For example, one study seeks to understand how treatment with berberine -- an ammonium salt with a long history of use in Chinese medicine – can produce anti-obesity and anti-diabetic results in obese laboratory mice. Other presentations dealt with practical nutrition and life style changes to prevent or control obesity.
Obesity research is especially urgent for present-day Kingdom of Saudi Arabia (KSA), one of the fastest growing economies in the world. This growth and prosperity, unfortunately, has brought with it unhealthy lifestyles once thought to be confined to the developed countries of the western world. Poor eating habits and the lack of physical activity have led to an alarming increase in obesity, resulting in significant increases in diabetes, coronary heart disease and cancer. Diabetes Mellitus Type 2 – caused mostly by obesity and lack of exercise in persons genetically predisposed to the disease – is an epidemic health hazard in KSA. But there is hope. ORC director Dr. Assim Alfadda reported in a controlled 2010 study that intervention in primary care clinics could significantly improve outcomes for patients with diabetes.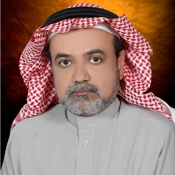 There are no definitive up-to-date national statistics for obesity in KSA, but clinical studies in the last ten-to-twenty years show an alarming increase. A 2011 report co-authored by Dr. Nasser Al-Daghri, a moderator in Session 2 of the conference, and an Associate Professor in Biochemistry, Biomarkers Research Program, College of Science, KSU, found the age-adjusted prevalence of obesity at 40.0 percent in a random sample of 9,149 Saudis aged 7 to 80. Many others feel obesity may be much worse. Dr. Aayed Al-Qahtani, moderator of Session 4 at the conference, Associate Professor and Consultant of Pediatric Surgery, College of Medicine, KSU, and Director of the KSU Obesity Chair, told a medical conference in Riyadh in 2010 that "nearly 70 percent of the Kingdom's population are suffering from fatness."
Dr. Goran and the USC Childhood Obesity Research Center have been studying childhood obesity for over twenty years. He has been a leading proponent of reducing or eliminating high fructose corn syrup in school lunch programs in California, and his first presentation at the conference will examine how sugar affects obesity in children. "Sugar is a contributing factor to obesity and related outcomes," he said in an e-mail interview. "Not all sugars are equal in their health effects – fructose is more damaging because of the way it is metabolized."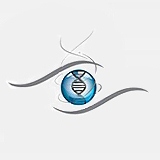 Dr. Goran's second presentation will consider how ethnic and racial differences in body fat affect metabolic outcomes in obesity. Studies in the U.S. have shown obesity-related differences between African Americans, Hispanics, and whites. However, Dr. Goran cautions, "our studies have shown diversity in the biological underpinnings of obesity and the metabolic links between obesity and diabetes. . . . These [studies] establish some basis for hypotheses that could be examined in Saudi Arabia, but the fact is that there is very little data to help explain the higher levels of obesity." He said a more systematic study is needed of biological factors that may differ among racial and ethnic groups and what these differences mean for obesity development.
Regional experts included Dr. Husam F. Alomirah, Kuwait Institute for Scientific Research; Dr. Khalid S. Abu Khabar and Dr. Ayodele A. Alaiya, King Faisal Specialist Hospital and Research Center; and Dr. Abjdulelah Bassas, Security Force Hospital, Saudi Arabia. Participants from KSU include Dr. Abdulaziz M. A. Al-Othman, College of Applied Medical Sciences; Dr. Nasser Al-Daghri, College of Science; and from KSU College of Medicine -- Prof. Ahmed Mitwalli; Prof. Riyadh Sulaimani; Dr. Aayed Al Qahtany; and Dr. Mohammad AlNaami.
Related News