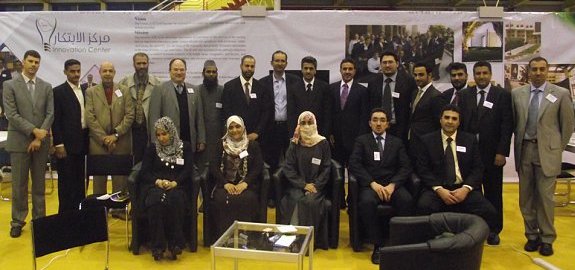 King Saud University has added another milestone to its logbook of achievements by winning 19 various prizes in the just-concluded 40th International Exhibition of Inventions in Geneva, Switzerland.
The exhibition was held on April 18-22 under the patronage of the Swiss Federal Government, the State, the City of Geneva and the World Intellectual Property Organization – WIPO.
The KSU stand in the exhibition was remarkable with its scientific magnet-like innovations which easily attracted great interest among the more than 60,000 exhibition visitors – an unprecedented number. The KSU stand enjoyed much public attention despite being among more than a thousand inventions by 765 exhibitors from 45 countries.
Other Saudi participants were:
An International Jury consisting of 82 specialists judged each invention on exhibit and selected the winners.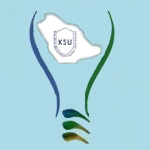 KSU was represented in the exhibition by its Innovation Center which exhibited 19 inventions. These included eight inventions by students and four inventions by the female sections. KSU was keen to bring out in its stand all what characterizes it as a harbinger of innovation, a supporter of inventors and a courteous host to visitors.
The Saudi Consul General in Geneva Nabil Mohammed Al-Saleh visited the KSU stand to discover the inventions on display. Innovation Center Director Naif Alajlan awarded him with the university's gold medal.
During an honoring ceremony given by the exhibition's administration for the inventors, KSU received its ample share of awards. Three KSU participants received congratulations from the jury. They are Dr. Amani S. Awaad, from the College of Science; Dr. Khalid Alhezaimi from College of Dentistry; Dr. Mohamed E. Zainfrom College of Science.
KSU received eleven gold medals which went to:
Fours silver medals went to:
Four Bronze medals went to:
The Innovation Center had advertized the exhibition and its competition, and received the invention proposals by faculty and students on its electronic portal. These proposals were assessed according to stringent criteria and the best among them were chosen to participate. The participating projects had never taken part in any international competition before. Center officials gave the priority to deserving student inventions and seven inventions by students were entered in the exhibition, with four inventions coming from the female sections.
Dr. Naif Alajlan thanked the KSU leadership, in particular Rector Abdullah Al-Othman and Vice Rector Ali Al-Ghamdi for their efforts to promote KSU's potentials and innovations in all domains. He also thanked them for paving the way to inventors to take part in local and international exhibitions and contests, which opens broad horizons to them and allows them to rub shoulders with similar international talent. He said this serves to spread the culture of innovation in line with KSU's drive to turn Saudi economy into a knowledge-based economy.
The innovation center was established in 2008. Its main mission is to transform innovative ideas into products with an economic value. The Innovation Center acts as a conduit between students with bright ideas, companies, and faculty, and provides scientific assistance and resources.
Related News