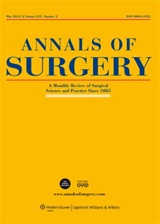 A research article, illustrating King Saud University's world-class expertise in obesity surgery for children, was recently published in the "Annals of Surgery," the world's most highly referenced surgery journal.
KSU's world-renowned expertise in this field drew the interest of the journal because it relies on a comprehensive multi-specialty therapy plan that follows up on every patient and keeps a log of the procedures and results.
The article, "Laparoscopic Sleeve Gastrectomy in 108 Obese Children and Adolescents Aged 5 to 21 Years" was authored by Dr. Aayed Al-Qathani, who leads KSU's Obesity Research Chair, and a handful of international experts. This research has drawn unanimous praise from the journal's referees because of the valuable data that it contains and its value to the medical profession.
KSU's Obesity Clinic is the foremost obesity treatment center in the region and offers a multitude of services to pediatric and young-adult obesity patients. It is considered a regional authority for many obesity-related diseases in this age group.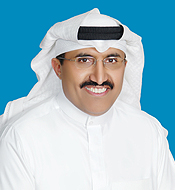 The clinic's chair, Dr. Al-Qathani, is a professor and consultant of pediatric surgery at KSU's College of Medicine and works with a team of experts from Sheikh Ali Al Shehri's Obesity Research Chair.
Established in 1885, the "Annals of Surgery" provides the international medical community with the most current reports on significant contributions to the advancement of surgical science and practice. Named "Best Surgical Journal" by residents and chairpersons, surgeons look to the "Annals of Surgery" for innovations in practice and technique. Thousands of subscribers find this journal, including its featured "What's New in General Surgery" and "Advances in Surgical Technique," a practical way to keep up to date with the most important developments in surgery.
Related News