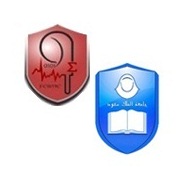 The 48th King Saud University graduation was held May 10, 2012, with 5,728 graduating students honored at a ceremony sponsored by Her Royal Highness Princess Hessa bint Trad Al-Shaalan, wife of the Custodian of the Two Holy Mosques.  The graduating students from KSU's female colleges  gathered in the Hamad Al-Jaser hall on KSU's main campus for the ceremony.
Honored at this ceremony were graduates from the colleges of health and scientific and humanitarian departments who earned doctorates, masters, bachelors, and associate degrees.  The graduation march included the top five graduates from each department who were chosen to represent their department, and were presented their diplomas Princess Hessah.
Also participating in the ceremonies were Dr. Fatmah Jamjoom, Vice Chair of Student Affairs; Dr. Nora Al-Shaikh, Dean of Olaysha Center for Girls  and Dr. Einas Al-Eisa, Dean of the Female Center for Scientific  and Medical Colleges.
Related News