King Saud University's Deanship of e-Transactions and Communications recently received the mGovernment Excellence Award at the 17th Middle East eGovernment and eServices Excellence Awards ceremony held at the Burj Al Arab Hotel in Dubai, United Arab Emirates.
The awards were presented by the Middle East Excellence Awards Institute with Dean Dr. Esam A. Alwagait accepting KSU's award.
The ceremony, held under the patronage of Dr. Rashid Ahmed Bin Fahad, UAE Minister of Environment and Water, was attended by diplomats, government leaders, private sector representatives and many prominent experts and personalities. The event received local, regional and international media coverage.

The mGovernment Excellence Award recognizes organizations from the Middle East that have demonstrated excellence in the adoption of wireless mobile technologies in government-related activities to best serve the general public and allow it to be internationally competitive.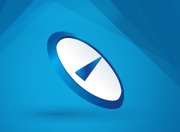 The information and communications technology revolution has changed how institutions deal with clients in all fields, and the focus of the award is to encourage institutions to improve their standards of data acquisition and use of e-transactions and knowledge concepts, according to the highest international standards.
The criteria used in determining the recipient include:
Supporting and developing mobile phone applications to suit the needs of citizens, businessmen and e-governments;
Developing faster and more advanced applications of Internet technologies and protocols for the mobile phone:
 Allowing access to information via alternative forms that use voice, video and communication;
Developing applications that allow legitimate access and eradication of e-crime;
Developing mobile applications that allow citizens to carry out their governmental transactions via a mobile phone;
Supporting joint action by governmental services across organizational and regional borders;
Striving to develop mobile phone or mobile government portals to provide e-services where such services are greatly desired by customers;
Allowing access to data and public services during travel anywhere and reduce the cost of these services;
Describing e-services;
Exchanging e-services;
Safeguarding the security of electronic services and access;
Managing and coordinating e-services;
Allowing easy exchange of e-mails between various service provider classes;
Allowing clear data to be exchanged between e-devices.
 Related News