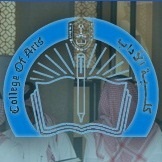 King Saud University's Department of Language and Literature, situated within the university's College of Arts, has been certified by the Kingdom's National Commission for Academic Accreditation and Assessment (NCAAA).
The KSU department is the first within Saudi Arabia's academic community to be recognized by the NCAAA. The accreditation process is long and demanding, beginning with an application to the Ministry of Higher Education which then advises the department of accreditation standards and evaluates the department's progress over an extended period.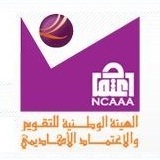 The certification process is a means of offering students the highest quality of education, based on NCAAA requirements. The KSU department will be certified through 2015 before the standing must be re-evaluated.
Professor Saleh Mued Al-Ghamdi, former department chairman and the residing dean of the College of Arts, was delighted by the department's new status and said he believes it should motivate the seven other departments within KSU's College of Arts to attain NCAAA accreditation.
Professor Al-Ghamdi cited many individuals for their contributions to the certification and said that hopefullythe certification will  establish the department as a major reference source for Arabic language inside the Kingdom and out.
The department is supervised by Dr. Khaled Aiash Al-Alhafy. Dr. Maisa Zuhdi Al-Khawaja is the assistant dean.
Related News