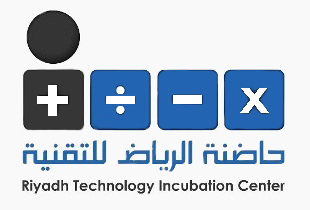 King Saud University engineer Khaled Saeed Al-Zahrani, director of projects at the Riyadh Technology Incubation Center (RTIC) and Ali bin Yehya Al-Wafi, CEO of Tarsheed Technologies Company (TTC), were among the main speakers at the 2012 Madinah Technical Talent Forum, held May 28-30. A number of King Saud University students took part in the forum, titled The Technical Talent Toward Investment, which was organized by the Technical and Vocational Training Corporation (TVTC).
The objectives of this annual forum are to help Saudis better conceptualize "technical talent" and the "culture of innovation", in addition to providing a means for identifying and discovering technical innovators in the Kingdom and sponsoring and supporting such persons.
Engineer Al-Zahrani addressed the group about inventions, from the idea to the application, while engineer Al-Wafi, whose Tarsheed Technology Company is a start up of the Riyadh Valley Company (RVC), spoke about product marketing.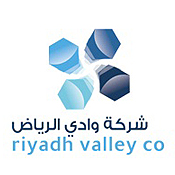 Other participants included Professor Tayseer Subhi Yamin, president of the World Council for Gifted and Talented International (WCGTC); Dr. Abdulrahman bin Noureddin Clinton, talent program and assisted thinking professor, as a main speaker with his paper "Vocational Talent: Doorway to a Country's Progress"; Dr. Rawaa Salih; Dr. Maha Abdullah Arkoubi; Mr. Kheir Sleiman Adeeb Shwaheen; and Dr. Tareq Abdullah Mula.
The purpose of the forum was to help the technically talented to turn their innovations and inventions into marketable products that could attract investment.
The forum addressed three main topics:
Protecting the rights of the technical innovators and their inventions' patents;
The technically talented and media support; and
Investing in the innovations of the technically gifted.
Al-Zahrani and Al-Wafi's presentations aimed to expose participants to recent developments in technical talent; make talented technical trainees aware of their intellectual rights; provide facilities to talented trainees; assist training units in TVTC to support and invest in the innovations of technical talented trainees; increase media participation in this pursuit and develop lines of communication between trainees, government institutions and supporters; and contribute in developing innovations into marketable products.
The key points of the KSU presenters focused on how KSU:
assists innovators in developing their ideas from concept to reality;
nurtures the intellectual creative processes of the University and its community of innovators;
provides moral and material support for an innovator, which continues until objectives are reached;
forms public and private companies in which innovators preside over, or are members of, its boards;
assists these companies to market the products locally and regionally;
has established the Intellectual Property and Technology Licensing (IPTL) Program to help protect the inventions and innovations of its community and assist them in obtaining local, regional and international patents; and
offers the opportunity to all willing citizens and residents with innovations and inventions to register their ideas in these centers to receive sponsorship through legal institutional channels and preserves to all parties their intellectual, material and moral rights.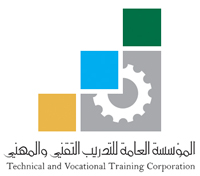 The Technical and Vocational Training Corporation, formerly known as GOTEVOT (General Organization for Technical Education and Vocational Training), opened on June 23, 1980. With more than 100 branches in all major Saudi cities, it caters to more than 120,000 trainees.
TVTC, which is under the jurisdiction of Saudi Arabia's Ministry of Labor and Social Affairs, maintains links to many highly industrialized nations – among them Australia, Canada, France, Germany, Great Britain, Malaysia, New Zealand and the United States -- providing expertise in technical and vocational education and training.
The first Madinah Technical Talent Forum was held in June of 2011.
Related News