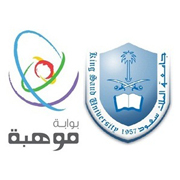 A number of Saudi Arabia's top students are to participate in the 2012 Mawhiba summer program, an entrepreneurial partnership organized by KSU and the King Abdul-Aziz and his Companions Foundation for Giftedness and Creativity (Mawhiba).
60 students from all over the Kingdom have been accepted participate in the program, which will include the following courses.
"Our Environment, the Infinite," in collaboration with the College of Sciences and aims to introduce students to the atom and its current and future role in science. Students will use the college labs to conduct experiments.
"Our Nutrition," will feature faculty of the College of Agriculture and focus on healthy nutrition processes.
"Our Environment, Our Medication," will focus on the extraction of medical substances from medicinal plants and their protective and curative characteristics. Students will conduct experiments relating to the preparation of medical substances.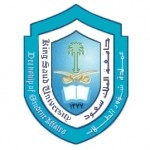 Students will receive training aimed at developing their innovation and research skills. Experienced trainers and academics will provide students with valuable guidance, while the program includes field trips and meetings with experts in various academic areas, who will  provide the participants with practical insight, introduce them to important scientific practices and share their unique professional experiences.
Additionally, the program emphasizes team-building skills through activities such as sports, theater and social events.
Organizer Dr. Abdulrahman Alitr expressed his gratitude for the support of KSU Rector Abdullah Al-Othman, Dean of Student Affairs Dr. Tarek Al-Rais, and the Director General of Mawhiba, Dr. Khaled Abdullah Al-Sabti, for supporting this and other opportunities at KSU, which are vital opportunities for ambitious students.
The King Abdul-Aziz and his Companions Foundation for Giftedness and Creativity was founded in 1999 as an independent, nonprofit organization based in Riyadh, and dedicated to identifying and cultivating the gifted minds of young and ambitious Saudis.
Since 1970, the Saudi government has launched five-year plans to reform and improve every aspect of national performance. The most recent plan, the ninth (2009-2013) demonstrates how the Kingdom has dedicated itself to the development of a knowledge-based economy (KBE) and to invest on the broad national level in the education of the gifted.
Related News