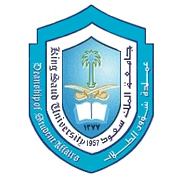 King Saud University student volunteers and their clubs were honored at a ceremony and banquet Monday evening at an Embassy Quarter hotel in Riyadh for their achievements and community service during the 2011-2012 academic year.
Among their accomplishments: assisting flood victims, helping pilgrims in the Hajj ritual, taking part in Kingdom-wide awareness efforts and contributing to health and literacy campaigns across the city.
The ceremony was organized by the KSU Student Affairs Deanship and was under the patronage of Dr. Abdullah Al-Salman, KSU Vice Rector for Educational and Academic Affairs, who expressed his heartfelt thanks to the students for their efforts.
The event was attended by KSU Dean of Student  Affairs Dr. Tareq Al-Rayes, Vice Dean for Student Activities Dr. Fahad Al-Qarini and Director of KSU Student Clubs Administration Dr. Abdulaziz Al-Onaizan, along with a number of faculty, staff, students and their families.
The administration also acknowledged the clubs' many partner individuals and institutions for their help in making the clubs' activities and events a resounding  success.
During the ceremony Holy Quran verses were read, and an address was delivered by Accounting Club President Sultan Al-Shubaily.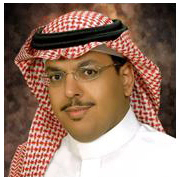 Afterward, a documentary showing the achievements and accomplishments of the student clubs during the past academic year was viewed. According to the film, student clubs last year organized more than 650 extracurricular activities and events involving 7,500 male and female students and from which more than 135,000 individuals on campus and elsewhere benefited.
Next, Literary Club President Ibrahim Al-Hussein read a poem titled "A Kiss on a King's Open Palm."
The event concluded with the dinner, at which parents and guardians of female students lauded the university for sponsoring the ceremony and for helping to bolster the relationship between KSU and the students' families.
Related News