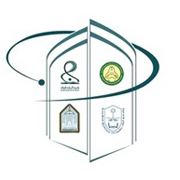 Dr. Abdullah Salman Al-Salman, head of the unified electronic admission for girls in Riyadh's public universities and KSU Vice-Rector for Educational and Academic Affairs, has announced that 5,000 women have applied for admission to Riyadh academic institutions.
Dr. Al-Salman said that the names of accepted individuals and their specialties will be announced next month for students in Princess Nora bint Abdul Rahman University, Al-Imam Muhammad Ibn Saud Islamic University, King Saud University, King Saud bin Abdulaziz University for Health Sciences (KSAU-HS).
Dr. Al-Salman said that for the fifth consecutive year, the electronic application process on the unified portal went smoothly based on the opinion of the female students who applied on the portal and also submitted an e-portal opinion form. More than 98 percent of the students who responded were pleased with the clearness, simplicity and ease of the application process.
Dr. Al-Salman said that the announcement of the results came after the conclusion of electronic processing and the selective comparison between all the applicants according to the valid and published criteria for each specialty in the four universities.
Dr. Al-Salman stressed how important it was for each student to know her account number in stating her choice of university and her preferred specialty. He said the process was supported by text phone messages and e-mails

He added that after each student is informed of which university she will intend and the specialty she has been assigned, she will be required to print her admission candidacy invoice and submit it along with required documents from 14th July through 25th July, 2012

The Required Documents include:
1– Original High School diploma with four photocopies.
2 – Two copies of the family register card or the civic status card of the applicant.
3 – Application-for-admission invoice, and admission application form, printed from the e-portal and signed by the female student and guardian.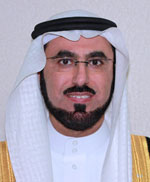 Dr. Al-Salman stressed the importance of mailing the required documents in the allotted time window, using the certified mail offices in the city of Riyadh. He said the service is free, but emphasized that students failing to submit all information in the required time frame will mean cancellation of her acceptance and/or the loss of the right to enter her preferred specialization.
Dr. Al-Salman said that members of the four universities' unified application committee provided the needed support to all applicants and will continue to provide all services which assist the completion of the admission process.
Doctor Al-Salman completed his message by wishing all students good fortune in their academic pursuits. For more details please visit here
Related News