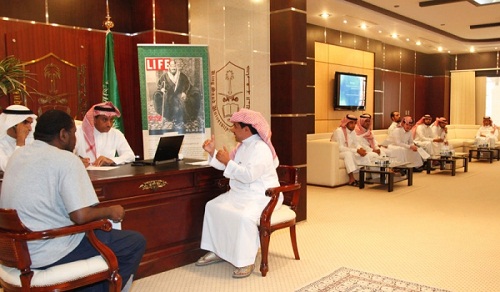 Members of King Saud University's incoming class for the 2012-2013 academic year met with University Rector Badran  Al-Omar on Tuesday, July 10, in the Dirriya Campus's administration building.
In what was described as a cordial meeting, the first-year Rector assured the students and their guardians that the University understands the needs of students and the concerns of their guardians and assured them all that the University would provide them with the finest academic opportunity possible.
In an earlier meeting with KSU Vice Rectors, Deans and faculty members, Dr. Al-Omar emphasized the importance of their commitment to all students.
"I ask you to make the students  your most important priority, providing them with every need in science, knowledge and skills which will open broad horizons for them and prepare them for entry into the job market," he said. "They are the harbingers of tomorrow and we must assist them".
Related News