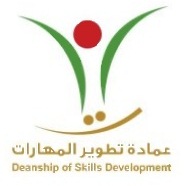 The Deanship of Skills Development at King Saud University began a program entitled "Improving Educational and Academic Skills of Faculty Members" on September 1, a program which included an address from KSU's new Rector Dr. Badran Al-Omar and the introduction of Dr. Fatmah Jamjoom, recently-appointed Vice Presedent of Female Student Affairs.
The program includes workshops, lectures and courses conducted for the new members of the faculty.  The program's purpose is to achieve professional development and learning techniques for technicians, lecturers and students. The deanship also organizes courses to develop women leaders and summer training programs.
In his address to new faculty and members of the Deanship of Skills Development, Dr. Al-Omar, appointed shortly after the previous academic year, described KSU's long-term goal to improve teaching skills and achieve even greater scientific integrity and ethics of scientific research.  He concluded by expressing his hope that 2012-2013 will be the turning point for both the Deanship of Skills Development and King Saud University.
The introduction of Dr. Jamjoom, a highly-respected educator and administrator in the KSU community since 1981, was broadcast to the Olaysha Center for Girls.  In addition to her longstanding tenure as Professor in the Department of Mathematics, Dr. Jamjoom has served as Dean of the Center of Women's Science and Medical Studies and Dean of Mathematics Department and has been an invaluable student advisor.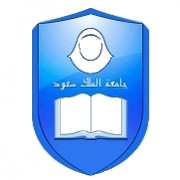 Dr. Jamjoom, deemed to be one of Saudi Arabia's premier experts in mathematics and math education, has also participated in many conferences and councils and has represented the Kingdom in several major international delegations.
Dr. Nora Al-Shaikh, Dean of the Olaysha Center for Girls, delivered a warm welcome to the program participants, followed by a series of congratulatory messages from colleagues of Dr. Jamjoom. Speakers included Dr. Basmah Altuwaijri, Vice Chair of the Department of Finance; Dr. Meryam Turkestany, Vice Director of Academic Affairs at the College of Science; and other department vice chairs from Olaysha all offered their congratulations.
The event also featured speeches by previous vice chairs, who expressed their respect for Dr. Jamjoom and related their personal experiences with the new student affairs vice president at KSU.
Related News