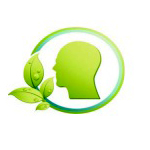 King Saud University's Rhinology Research Chair, directed by Dr. Surayie Al-Dousary, will host a four-day medical programs next November in Riyadh, the first phase being the Chronic Rhinosinusitus Conference scheduled for the 19th and 20th and the second being the Functional Endoscopic Sinus Surgery (FSSS) Course on November 21 and 22.
A world-class cast of international experts will participate in both sessions, the first program to be conducted at the Marriot Riyadh and the second in the King Saud University's College of Medicine's anatomy department.
"The conference will serve as a platform for everyone to learn from both regional and international experts in ENT allergies and sinuses," Dr. Al-Dousary said promoting an event that will address both adult and pediatric issues. "We have assembled a program that will provide significant depth, as well as a broad understanding of the recent advances in the specialties."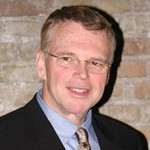 Rhinology is defined as the science of the anatomy, functions and diseases of the nose, nasal passages and sinuses. Study in the field dates back to ancient Egypt, with the bulk of research and technologies involved with the diagnosis and recognition of problems of a wide variety of disorders, the  means of treatment and the correction of disorders through medication and surgical procedures have been developed over the last several decades.
The Chronic Rhinosinustic Conference will feature a comprehensive and lengthy two-day program featuring myriad topics. In addition to KSU professor Dr. Al-Dousary, the cast of medical experts will include Belgium's Claus Bachert, the United States' Bradley Marple, Singapore's Do Yun Wang, Canada's Martin Desrosiers, Manuel Bernard of Spain, France's Andre Coste and several others to be named later.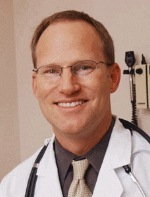 Registration will begin at 7:30 a.m. on November 19, but can be done online through the Rhinology Research Chair website. The registration fee for those who registered by August 31 was 1,200 SR compared to 1,500 for late registrants.
The KSU Rhinology Research Chair also is conducting a competition for young researchers, asking them to submit a paper with a plan relevant to rhinology patients. Entries, to be submitted before September 30 to Awards@rhinologychair.org, will be judged by a five-man committee led by Dr. Al-Dousary and the top three submissions will receive 7,000 SR for first, 5,000 SR for second and 3,000 SR for third.
The second two-day program will be headlined by Drs. Marple and Bachert and will run from 8 AM through 5:15 PM and 8 AM through 6 PM. It will include demonstrations on balloon sinuplasty, computer-assisted surgery and live surgery. The registration fee for those who signed up before August 31 was 5,000 SR, but the fee for late registrants is 6,000 SR and space in the anatomy department is limited.
Related News