A one-day training program on polymer science has been set by the King Saud University Petrochemical Research Chair (PRC).  Leading the program, scheduled for Monday, November 12, will be Dr. Hany El-Hamshary, PRC researcher.
The program, A Training Program on Fundamentals of Polymer Science and its Industrial Applications, will cover such topics as introduction to polymer chemistry, methods of polymer synthesis, natural and biopolymers, practical applications of polymers, and polymers and petrochemical industries.
Polymers are widely used in petrochemical industries, oil and gas companies, steel, aluminum, and plastic industries, as well as other industries. Science educator Mary Harris simplifies the definition of a polymer, saying that it is "Somewhat like a chain in which monomers (molecules that bind chemically to other molecules to form a polymer) are linked, or polymerized, together to make a chain with at least 1000 atoms in a row.  It is this feature of large size that gives polymers their special properties."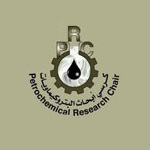 The PRC is actively affiliated with KSU's Chemistry Department, which offers a Master of Science in Polymer Science.  One of the PRC's main goals is to provide excellence and leadership in the field of polymer teaching and research, helping to advance the petrochemical industry and improve product quality.
The training program will be held at the Petrochemical Research Chair, College of Science, Chemistry Department, Building 5, Room 2B-78.  To register call, call +966 4696491 or email to helramshary@ksu.edu.sa.  The registration fee is 500 SAR (50% discount for students).
Related News