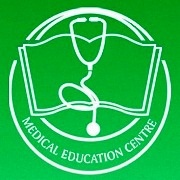 The Departments of Anatomy and Medical Education in the College of Medicine at King Saud University have announced the Anatomy Training Seminar for General Surgery, which will be held November 10-12, 2012.
This three-day series will be held in Lecture Theater Center and the Anatomy Department's dissection rooms in the College of Medicine and will consist of lectures and cadaveric study.
Objectives of the training seminar are:
providing candidates with basic anatomic knowledge, skills and attitudes necessary for a career in general surgery;
preparing candidates to effectively handle living human bodies; and
ensure candidates' understanding of the mutual relationship between anatomy and surgery.
Physicians, nurses, technicians, and medical students are encouraged to attend.  They can earn 18 credit hours (CME/PD) from the Saudi Commission for Health Specialties, which collaborates with various health sectors to ensure the availability of quality health services in Saudi Arabia, and to also ensure compliance with the many rapid developments in the medical fields.  The Commission obligates medical practitioners to have the minimum hours of the continued medical education/professional development as part of their professional responsibilities and as a requirement for obtaining their medical license.
Related News