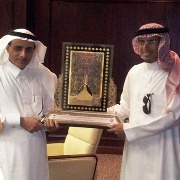 On September 11, King Saud University's Center of Excellence for Learning and Teaching (CELT) welcomed Dr. Mosleh Al-Otaibi, Chief Executive Officer of the Royal Commission for Jubail & Yanbu (RCJY), for a visit to learn more about the Center, its activities and projects.
Dr. Al-Otaibi was received by KSU  Assistant to the Vice Rector for Educational and Academic Affairs Dr. Abdulrahman S. Alangari, CELT Director Daud Al-Kathiri and members of the Center's administration.
After Dr. Al-Kathiri, provide his guest with an overview of the Center's projects, which support of the educational process at KSU, Vice Rector Al-Angari summarized KSU's plans to review and modernize its programs to meet international standards and providing students with the skills and knowledge needed for Saudi Arabia's job market. Dr. Alangari stressed KSU's desire to build bridges with public and private sectors on issues pertaining to academic plans, training of students and skill-building initiatives empowering students to successfully enter the job market.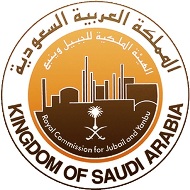 CELT is a unit of KSU's Vice Rectorate for Educational and Academic Affairs. It conducts and supports academic research in the field of learning and teaching, and provides the University with support for ensuring that faculty members use effective, best practices based on academic research. It is an important University unit, helping KSU develop more effective curricula and teaching methodologies.
RCJY was established in 1975 as an autonomous organization of the Saudi government. It plans, promotes, develops and manages petrochemical and energy-intensive industrial cities through partnerships with investors, employees, communities and other stakeholders. It has developed and implemented a number of utilities and other systems, including seawater supply systems, potable and waste-water systems, and transport and telecommunications networks.
It also offers a wide range of educational programs for elementary and high school students (including gifted students), as well as adults.
Related News