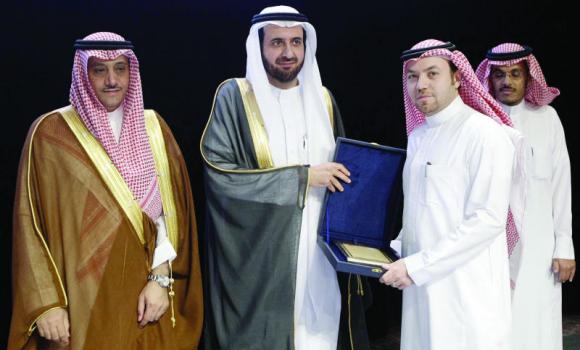 The Saudi Conference on Accounting and Auditing was recently held at King Saud University, with an opening by Dr. Tawfiq bin Fawzan Al-Rabiah, Minister of Commerce and Industry and Chairman of the Board of Directors of the Saudi Society of Certified Accountants.  Also at the opening was Rector Dr. Badran Al-Omar.
The conference was organized by the Department of Accounting in KSU's College of Business Administration, and by the Saudi Accounting Association.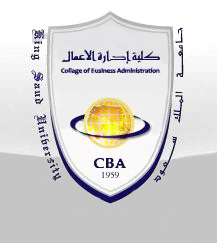 Minister Al-Rabiah commended KSU for its efforts in developing accounting as a profession, stating that this conference and ones preceding it are all signs of the broad and concerted efforts by KSU to promote the accounting profession.  He also discussed the creation of the Saudi Organization for Certified Public Accountants (SOCPA) in November, 1991, with the purpose of promoting accounting and auditing and to empower local talent to fulfill a role in this vital area.  Under the supervision of the Ministry of Commerce, SOCPA is now among the leading accounting organizations in the Arab world.
The Minister stated that SOCPA is currently working on several new items.  Among those are the project for conversion to international standards in accounting and auditing, the project for unified automatic submission of fiscal tables, and the project to introduce amendments to the regulations of Certified Public Accountants.  SOCPA is also working on creating mechanisms to develop the work of accounting and auditing offices, along with a tool to assess the capabilities of newly-graduated accountants.
Other SOCPA projects include establishing a new accounting training institute, and developing new training programs and vocational degrees in specialty areas complementary to the accounting and auditing profession.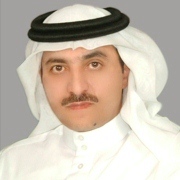 Dr. Moaddi Almeth-hib, Dean of KSU's College of Business, stated in his address that KSU will continue to strive to significantly contribute to helping solve the various problems faced by businesses in both the private and public sectors. He indicated that the College works hard to establish an environment conducive to scientific research, indicating that this conference is an example of that effort.
Dr. Yahya A. Aljabr, Chairman of the Accounting Department in the College, stated that the Department has supported the development of the accounting profession through a series of meetings and conferences over the past three decades.  This included 12 seminars held to contribute to the development of the profession in the Kingdom.  He added that the Department keeps abreast of scientific and professional developments in able to constantly upgrade programs so that curricula are meeting current job market requirements.
Related News