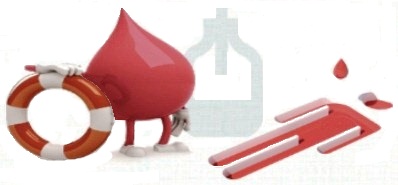 The annual blood donation campaign organized by King Saud University's Student Guidance and Orientation Center began on September and will continue through June of 2013.  The campaign is held with the cooperation of the blood banks of the University's hospitals.
This campaign allows students to not only gain credit for social and humanitarian service, and over the past few years, more than 10,300 people have responded to the need. The goals of the program are to establish cooperation between KSU students and community programs, and also to contribute to the feelings of solidarity and brotherhood among students through helping to save people in need of blood.
The campaign emphasizes that blood donation campaigns are essential to assist in saving the lives of those who are in need.  The amount of blood taken from a donor is minimal, only 450 milliliters, and presents no danger to the donor. In fact, donating blood can be beneficial through revitalizing the blood circulation.
Some excellent pointers from the physician include: drink plenty of fluids for 24 hours prior to donating, refrain from excessive physical activity or lifting for 2-4 hours after donating, and refrain from smoking for two hours or more after donating blood.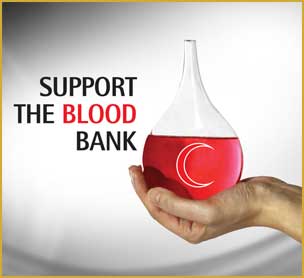 A 2011 study by KSU Professor Abdel Galil Mohamed Abdel Gader says that over the last three decades the source of blood has shifted dramatically from imported blood to locally recruited blood donors. A significant source of donated blood comes from a growing number of voluntary, unpaid donors. The numbers of such donations from such people are rapidly expanding through events arranged by various blood banks and campaigns such as KSU's annual blood drive.
Indeed, the study notes that "Religion is deeply rooted in the Saudi society and there is little doubt that it is a major motivating factor for the local population to donate blood, as 91% of the donors in the current study believe that blood donation is a religious duty."
According to the World Health Organization (WHO), the need for blood and blood products is rising in all parts of the world. In high- and middle-income countries, with advancements in health-care systems and improved health coverage, this need is being driven by increasingly sophisticated medical and surgical procedures such as cardiovascular and transplant surgery, trauma care and therapy for cancer and blood disorders. All major surgeries need blood to be available on standby.
Related News