A trio of King Saud University students finished among the 20 finalists in Saudi Arabia's Intel Challenge Saudi Arabia, a competition that attracted 600 entrants from throughout the Kingdom.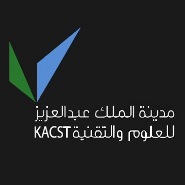 Abdulah Al-Khaibari, 21, Essam Al-Muqri , 22, and Ahmad Alerwi, 21, collaborated on "e-Bagalla," a concept in which a supermarket can deliver its wares ordered by computer. Al-Khaibari, president of KSU's Future Technology Club, and Al-Muqri are studying software engineering, while Alerwi is majoring in marketing.
The competition's national phase was sponsored and coordinated by King Abdul Aziz City for Science and Technology, but Intel will be host for the international final in which approximately 20 teams from 29 countries will gather in Berkley, California where the projects will be judged and the top three teams awarded $50,000, $20,000 and $10,000. Combined, the various national competitions received 4,000 presentations.
The three Saudi students didn't finish among the top three who will advance to the next phase of competition, open to individuals ages 18 to 35, but their effort admirably typified Intel's mission when the contest was launched in 2005. The mission was to motivate young entrepreneurs to develop innovative technologies that can solve world challenges, build viable business models and move technological concepts out of university laboratories into the market.
"Some individuals do not have limited time or cannot get to the supermarket," Al-Khaibari explained of their project. "Our plan is similar to Amazon, only they deal with books, our plan deals with supermarkets."
Al-Khaibari said that he and his colleagues learned of the challenge through Twitter and met the first requirement of submitting an abstract of 1,000 or less words, describing their business proposal.

They then had access to a training program in which they can learn more about the initiative and attain the basic principles to form a plan of action. Once settled on a plan of action, they launched the organizational stage, splitting duties such as technical, business and marketing. They were allowed a mentor who could advise but ineligible to participate in the final presentation despite the fact some of the opposition included established businessmen, professionals and PhDs.
Finally, they attended a two-day workshop on how to smoothly describe their business model in the 30 minutes allotted and on September 29 made their presentation in an effort to earn a top three finish and possibly earn the 50,000 riyals for first place.
Since the competition was established, Intel officials emphasize that it has spawned numerous successful businesses. Last year, the Chinese team Forward claimed the $50,000 first-place money, with a one-stop photo image processing platform that matches Chinese consumers with designers who add special effects, provide image-sharing services and turn edited photos into art or merchandise such as cups and towels.
In addition to the prize money, the top three and many other teams were able to network and receive direct feedback from leaders in the Silicon Valley entrepreneur community.
Related News