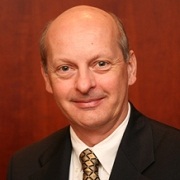 The 1st King Saud University Endo-Urology Symposium and Workshop, featuring world renowned urologist Dr. John Denstedt, has been scheduled for December 3 and 4 in KSU's main auditorium.
The conference will take place in level 1 in the main auditorium and  the workshop will be in the animal lab of level 1.
The program will be presented in collaboration with the Saudi Urological Society, the Department of Surgery, Urology Surgery, the KSU College of Medicine and King Khalid University Hospital.  Attendees can earn up to 14 Continuing Medical Education (CME) hours. 12 for the symposia and 2 for the workshop.
The symposia chairman is Dr. Mohammad Alomar, a member of the King Saud University's faculty of medicine.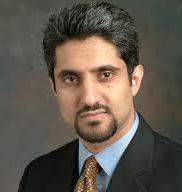 Dr. Alomar completed his residency in urology at the University of Western Ontario in London, Ontario, Canada, followed by fellowships in endourology, laparoscopy, and robotic urology at the same university. Dr. Alomar returned to KSU in 2004 and joined the university's division of urology in the department of surgery.  He presently works as a consultant endourologist at King University Hospital,  directs KSU's Endourology Fellowship, and is chairman of the laparoscopy and robotic sub-group of the Saudi Urology Association.
Dr. Denstedt (FRCSC, FACS) is chair and chief of the Department of Surgery at the University of Western Ontario, where he graduated from medical school.  He completed his residency at Western and then accepted a fellowship in endourology at Washington University in St. Louis, Missouri.  In 1990, he returned to  Western and joined the division of urology in Western's Department of Surgery.  In July of 2003, he became the city-wide chair in London, Ontario and chief of the Department of Surgery at Western. In 2008, he was  re-appointed for another five years in the latter position.
Dr. Denstedt is  also the integrated senior medical director of Surgery Services at the London Health Sciences Centre & St. Joseph's Health Care and is chair of the Canadian Association of Surgical Chairs.
Dr. Denstedt is an internationally renowned scholar in urology.  He has been published more than 175 times. He has been invited as a guest professor on more than 200 occasions throughout the the world. And he has  received numerous honors and awards. He is also the first Canadian to win the Gold Cystoscope Award from the American Urological Association.
His research interests include minimally invasive surgery, urolithiasis, biomaterials, and urinary tract infection and he has participated in the development and validation of computer-based surgical simulators.
Other guest speakers include Dr. Abdulrahman Al-Aown, consultant urologist, laparoscopy & robotics, department of urology, Armed Forces Hospital in the southern region,  Khamis Mushayt, Saudi Arabia; Dr. Khalid Al-Otaibi, assistant professor  consultant urologist and laparoscopic surgeon, department of urology, King Fahad Hospital, University of Dammam in Dammam, Saudi Arabia; Dr. Saeed Al-Qahtani, consultant urologist, department of urology, King Fahad National Guard Health Affairs, Riyadh; and Dr. Ali Obeid, consultant, general urology, department of urology, Riyadh Armed Forces Hospital.
Seating is limited, so those interested are encouraged to register soon.  To register or for more information, call 966-1-467-1585/467-1836;  f ax 966-1-467-9493; or email alomarmo@gmail.com, malomar@ksu.edu.sa, Cora49surgery@yahoo.com, jenypot@yahoo.com.  The registration fee for the symposia is 500 SR for consultants, 250 SR for physicians, 200 SR for interns and 150 SR for nurses.  The workshop fee is 1,000 SR for consultants and 500 SR for physicians.
Related News