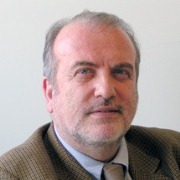 Professor Damià Barceló, a King Saud University visiting professor and director of the Catalan Institute for Water Research (ICRA), was among five prize winners recently cited by the council of the Prince Sultan Bin Abdulaziz International Prize for Water (PSIPW).
The prize council. headed by Prince Khalid Bin Sultan Bin Abdulaziz, Assistant Minister of Defense and Aviation and Inspector General for Military Affairs, includes leading scholars from around the world. The council's general secretariat is headquartered at KSU's Prince Sultan Research Center for Environment, Water and Desert.
For the first time, Prince Khalid emphasized, the prize was dedicated to groundwater pollution, among the world's most critical problems.
Dr. Barcelo received 500,000 SR for his Water Management and Protection project, focused on understanding the effects of pharmaceuticals in the water environment, developing new methods for risk assessment and management of emerging contaminants and the investigation of water quality in intensively used basins.
His research demonstrated that a broad spectrum of pharmaceuticals are widespread pollutants in aquatic environments and that wastewater treatment plant outlets are major contributors to the problem. His work also demonstrate how the final treatment steps in treatment plants can significantly reduce the load of pharmaceutical pollutants in outlets before their release, paving the way for more effective treatment processes.
Dr. Naif Al-Harbi, in cooperation with KSU's visiting professor program, will be host to Dr. Barcelo in the Botany and Microbiology Department in KSU's College of Sciences. Since 2009, Dr. Barcelo has generated 39 ISI-indexed research papers in cooperation with College of Sciences faculty.

The other prize winners were:
Creativity Prize: Dr. Ashok Gadgil, University of California-Berkeley (USA)
Surface Water Prize: Dr. Kevin Trenberth, National Center for Atmospheric Research (USA)
Groundwater Prize: Dr. Charles Franklin Harvey, Massachusetts Institute of Technology (USA)
Alternative Water Prize: Dr. Mohamed Khayet Souhaimi, University Complutense of Madrid (Spain)
The awards ceremony will be held January 6, 2013, in Riyadh during the 5th International Conference on Water Resources and Arid Environments (ICWRAE 5), scheduled for January 7-9.
The Prince Sultan Bin Abdulaziz International Prize for Water was established in 2002 to recognize the efforts of international scientists, inventors and research organizations in water-related fields. PSIPW acknowledges exceptional and innovative work that contributes to the sustainable availability of potable water and the alleviation of the escalating problem of global water scarcity.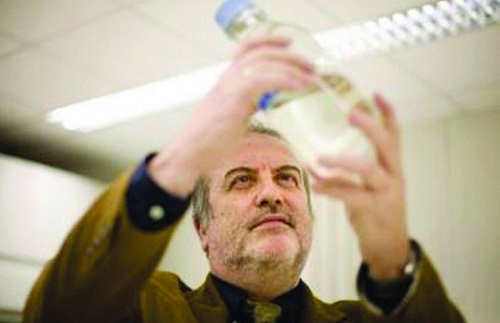 Related News