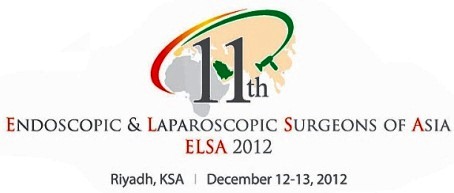 Registration continues for the 11th Asia Congress of Endoscopic & Laparoscopic Surgery (ELSA) scheduled for December 12-13 in the Riyadh Marriott.
The two-day conference, having adopted the theme of "Dreams of Tomorrow are the Reality of Today," will feature more than 70 guest speakers from approximately 20 countries and is expected to attract representatives from most or all of the 37 countries affiliated with ELSA.
King Saud University is playing an integral role in this important medical conference, with KSU faculty playing central roles such as Dr. Abdullah Al-Dohayan, KSU's chairman of surgery, and Dr.  Aayed R. Alqahtani, director of the KSU Obesity Chair.
"It is an honor for KSU's Department of Surgery and the College of Medicine to host this prestigious meeting," Dr. Alqahtani said at a conference held last year in Singapore, China. "The organizing committee will ensure that the standards for excellence will characterize this meeting as it has in the previous ELSA Congresses."
Dr. Alqahtani said that this year's ELSA meeting will be quite special with the Society of General Surgery and the Colorectal and Gastrointestinal Surgery scheduled to participate, and there will be special sessions for pediatric surgery and thoracic surgery.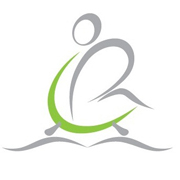 On December 11, the day before the conference officially begins, Dr. Ahmad Zubaidi, assistant professor of surgery and consultant colorectal and general surgeon at King Khalid University Hospital, will chair a major workshop to promote the surgical craft of laparoscopic and colorectal science through demonstration and discussion of techniques.
The workshop will also emphasize advanced technical aspects in laparoscopic and colorectal procedures. The workshop has been revised to accommodate the ELSA 2012 curriculum and its purpose is to train surgeons and senior trainees.
Live laparoscopic colorectal surgery and lectures will include how to undertake right colonic and left colonic surgery, the importance of vascular anatomy, making progress with laparoscopic pouch surgery, the place of the ports and the theater team and its influence on results.
The workshop, to be conducted in Theater C and the operating room at King Khalid University Hospital, is open to surgeons in practice, fellows and residents in training and will offer six CME  hours. The fee per participant is 3,500 SR.
Scheduled for the two-day conference will be a wide array of keynote lectures, parallel paper sessions, poster presentations, workshops, panels and debates. Many of the activities will be headlined by internationally-acclaimed experts.
"Participants will have ample opportunities to improve their skills in various hands-on pre- and post-congress workshops conducted by world experts," Dr. Alqahtani said. "There will be many plenary lectures per day to shed light on latest innovations that can benefit doctors from all disciplines.
"We are confident that this congress will prove to be both educational and enjoyable."
For a list of the topics, check out www.elsariyadh2012.com and for further information or registration email reg@elsa2012.riyadh.com or call 966-1-4671593 or 966-1-4671585 or 966-1-4671926.
Related News