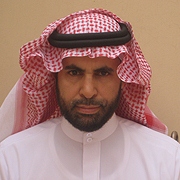 The U.S. Office Patent Office has granted King Saud University a patent for a process titled Cement/Aggregate Composition, Concrete Product and Method for Making a Concrete Product. The patent was credited to Abdulrahman Alhozaimy, Abdulaziz Al-Negheimish, Mohammed Saleh Jaafar and Jamaloddin Noorzaie.
The patented product consists of red dune sand particles with hydraulic cement in a ratio of about 30 percent red dune sand and 70 percent cement. The cement and red dune sand are then mixed with fine and course aggregate, water and placed into a super-plasticizer cast for being molded.
Within 24 hours of casting, the cast article is steam cured under atmospheric pressure, de-molded and placed into an auto clave at 100 percent humidity – the temperature in the auto-clave being raised to 180 degrees centigrade. The steadily high temperature also increases the pressure to about 10 bars.
The pressure is released to reach atmospheric pressure and the temperature to reach atmospheric pressure and the temperature is reduced gradually so that the new concrete substance can be removed.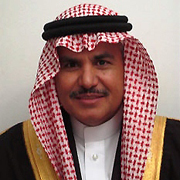 Dr. Khalid Al-Saleh, Director of KSU's Intellectual Property and Technology Licensing (IPTL) program, said the new concrete material is sturdy and strong, and is made of easily obtainable constituents which reduces the production cost. It contains a constituent of Portland cement, which is one of the most important materials in the construction industry because of its multiple applications and chemical and physical properties.
He said replacing a fraction of expensive Portland cement with less costly and easily obtainable material from the desert significantly reduces the cost.
Dr. Saleh said the patent is validation of KSU's capabilities in scientific research and use of the Kingdom's plentiful natural resources, transforming the scientific research from theory to a practical component of the national economy.
In the 1980s, general awareness of deterioration of cement structures prompted researchers to search for new materials that satisfy the strength criteria, as well as the durability requirements. Cost was a major obstacle in the development of strong cement.
The patented invention blends up to 30 percent of the cement with a relatively inexpensive material that is easily accessible in large amounts, thus producing major savings.
Related News