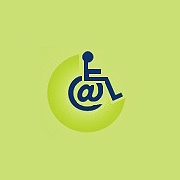 The 4th National Symposium on Informatics Technologies for People with Special Needs (PwSN) is scheduled for April 23-25, 2013 at King Saud University.
The Symposium's major objective is to showcase the latest research in the field of computers and information for people with special needs including such disabilities as impaired or lack of hearing and sight and other sensory impairments, motor impairments, memory and learning problems and cognitive impairments and individuals with multiple impairments.
The symposium has been organized to bring together members of the ministry of education and higher education individuals in computer information and science, faculty members, researchers, social workers, organization and institution leaders and graduate students.
Keynote speakers for the symposium will be Professor Mohamed Jemni from the University of Tunis and Shadi Abou-Zahra. Their addresses will address the role of scientific research to improve e-accessibility of people with disabilities an making accessibility core part of business.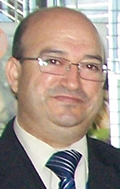 Dr. Jemni is a professor of ICT and educational technologies at the University of Tunis and the university's head of laboratory research of technologies of information and communication and electrical engineering (LaTICE). Since August, 2008, he has been the general chair of the computing center El Khawarizmi, the internet services provider for the sector of higher education and scientific research in Tunisia.
His research projects involvements are tools and environments of e-learning, high performance and grid computing and accessibility of ICT to people with disabilities. He is presently conducting three main projects in his laboratory:
- Development of a Tunisian Grid environment for scientific research
- Development of an e-learning environment for students with disabilities.
- Improving accessibility of deaf community by the use of ICT and sign language.
He has published more than 150 papers in international journals and conferences and provide many studies for international organizations such as UNESCO, ITU and ALECSO. He has a patent for the application MMS Sign to make mobile phones accessible for deaf people.
Shadi Abou-Zahra works with the W3C Web Accessibility Initiative (WAI) as the activity lead of the WAI international program office which includes groups that are responsible for education and outreach, coordinator with research, general discussion on web accessibility, coordination with the WAI technical activity and WAI liaisons with other organizations including standards organizations and disability groups.
Abou-Zahra coordinates WAI outreach in Europe, accessibility evaluation techniques, and international standards promotion and harmonization activities.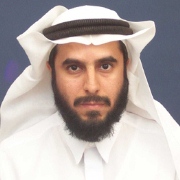 The symposium is also a platform for experts in the field of information technology and experts in special needs to discuss relevant themes and topics and participants will have the opportunity to share, network and collaborate through the exchange of ideas and experiences of PwSN in papers ranging in length from five to 15 pages.
The symposium's agenda includes a large range of topics and themes including everything from assistive technology to E-accessibility to handicap computer accessories to labor market integration to PwSN gifted students to tertiary education for special needs students.
Another symposium feature will be special sessions for undergraduates and graduate students. The focus will be on the development of a group of researchers who have interest in the technologies for PwSN. The sessions will allow students to submit their ideas and inventions to help people with special needs and encourage them to submit their ideas and inventions they have developed to help people with special needs.
Student supervisors are asked to have their students limit their submissions to no more than six pages, written in either Arabic or English.
The symposium's 10-member organizing committee is being chaired by Dr. AbdulMalik Al-Salman, KSU professor in the computer science department of the university's College of Computer and Information Science.
For further information, go to the symposium website: http://nsi.ksu.edu.sa/node/1