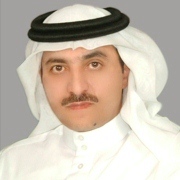 In his first annual meeting as the dean of King Saud University's College of Business Administration, Dr. Moaddi M. Almeth-hib lauded outgoing dean Dr. Ahmed S. Al-Aameri and urged his faculty and department heads to continue pursuing his predecessor's ambitious goals. Dr. Almeth-hib has been with the college since 2000 and served as associate professor in the college's department of public administration and chairman of the college's human studies committee for graduate students.
Among those in attendance were Dr. Al-Aameri and his department heads whose tenure has come to a close. They were formally honored during the official ceremonies and later shared an informal session with Dr. Almeth-hib, a former KSU student who earned his masters and Ph.D degrees in the U.S.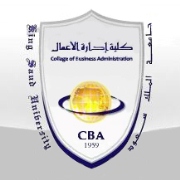 The KSU College of Business Administration is one of KSU's oldest colleges, was established in 1959, two years after the university was founded. The college includes eight departments: accounting; economics, finance; management; management information systems; marketing; quantitative analysis; and public administration.
In its five decades, many of the Kingdom's leading business professionals, managers, entrepreneurs, leaders and political figures have been educated in the College of Business Administration.
Related News