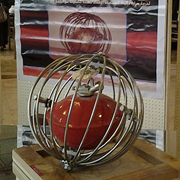 A three-day exhibition titled "Life Is An Idea", hosted by King Saud University's female students, was recently held in the Olaysha Center for Girls under the patronage of Rector Badran Al-Omar.  The purpose was to display many of the innovations and inventions created by female students during the past year
The exhibition was supervised by the Assistant Vice Rector for Graduate Studies and Scientific Research – Developmental Programs, Dr. Ibtisam Al-Olayan.  Also present at the opening were Vice Dean for Female Student Affairs, Dr. Fatmah Jamjoom; Dean of the Olaysha Center, Dr. Benayeh M.S. Al Rasheed; and a number of vice deans, department heads, faulty and other KSU members.  Also on hand were visitors from Princess Nora University, Dar Al-Uloom University, and the Ministry of Higher Education.
Some of the innovations on display included:  a luncheon microscope, an exquisite watch, an alarm system for surgery rooms, a protection system for public places and private facilities, an alarm clock, a product expiration date reader, fire extinguisher balls, solar-powered street billboards, an electronic hydraulic lift, a smart baby pacifier, an electric backup to charge instruments, an indoor dust-protection system, and a treatment for ulcers.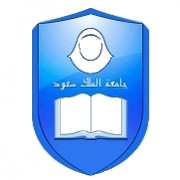 The Invention Club in the Preparatory Year also participated in the exhibition with several projects, including a "Drop of Life," an "Electronic Bat," and a "Flexible Reading Mask."
Dr. Jamjoom thanked Rector Al-Omar for his support, saying it is an indication of his concern to encourage the spirit of innovation among KSU's female students.  She also thanked Assistant Vice Rector Al-Olayan for his consistent support for innovators and his untiring efforts to provide opportunities for talented female students, both of which then contribute to improvement in academic standards.
In cooperation with the Assistant Vice Rectorate for Graduate Studies and Scientific Research, Al Jazirah Ford Vehicles Agency sponsored the exhibition and offered a car as a prize for the best innovative idea.  Also, Jarir Bookstore offered a tablet computer to competition winners among both exhibition participants and visitors.
A similar exhibition was held in Olaysha last year, titled "World of the Future."  During that exhibition, 286 inventions (231 by males and 55 by females) were showcased with 97 of them financially and logistically supported by KSU's Innovation Center.
Related News