On November 4-7, King Saud University's Excellence Center for Science and Mathematics Education (ECSME) participated in the 7th International Conference on Science, Mathematics and Technology Education (SMTE). The theme of the conference, held at Sultan Qaboos University (SQU) in Muscat, Oman, was Transformations through Science, Mathematics and Technology Education: Towards an Innovative and Sustainable Society.
The Chair was represented by Dr. Mohammed Alzoghaibi, a Ministry of Higher Education expert and a cooperating scientist with the Chair. Dr. Alzoghaibi presented a paper titled, "Biology Teachers Responses When Encountered Socio-Scientific Issues in New Biology Textbooks."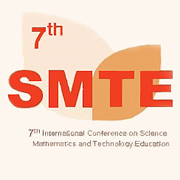 The conference was jointly organized by the College of Education at SQU and Curtin University's Science and Mathematics Education Centre in Perth, Australia, and was sponsored by the Gulf Comparative Education Society (GCES).  GCES was founded in 2008 to enable academic, professional and educational communications, from a comparative stance, with a focus on the Arabian/Persian Gulf region, and to develop collaborative and individual research and activities that explore educational issues that impact the region.
Topics covered in the conference included: assessment, communication and language, cultural context, curriculum issues, distance education, environmental studies, evaluation, gender issues, history-philosophy-epistemology, innovation, interests and motivation, international education, learner characteristics, learning, learning environments, on-line learning, public engagement of science, teacher education, teaching, and transformative education.
The first SMTE was held in 1997 and was conducted jointly the Hanoi Pedagogy University, Hanoi, Vietnam, and the Key Centre for School Science and Mathematics at Curtin University in Perth.  Since then, the Key Centre has collaborated with universities around the world to organize these conferences.
Other conferences have been co-hosted by National Taiwan Normal University, Taipei, Taiwan; Rhodes University in East London South Africa; Simon Fraser University, British Columbia, Canada; Udon Thani Rajabhat University, Udon, Thailand; and the National Dong Hwa University in Taiwan.

KSU's Sheikh Al-Obeikan Chair has repeatedly undertaken educational initiatives of major importance and has held seminars resulting in a large volume of high-quality research. These seminars have served the Science and Mathematics Curricula Upgrading Project, and were held in cooperation with KSU's Excellence Center of Science and Mathematics Education.
The Science and Mathematics Education Centre (SMEC) is part of Curtin Universitity's Division of Engineering, Science and Computing, and focuses exclusively on postgraduate teaching. Its mission is to undertake excellent research and to offer world-leading postgraduate programs that provide continuing professional development for science and mathematics educators at the primary, secondary and tertiary levels.
Related News