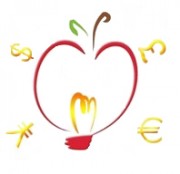 Mohammad Dughaileeb Al-Saidi, a King Saud University graduate, and Abo Alkhair Nagwan have been credited for patent in which drupe (fleshy fruit, such as a peach, plum, or cherry, usually having a single hard stone that encloses a seed) and palm date materials, rather than ceramic or metal screws, are implanted to splint bone fractures.
The innovation, EP 2396049, was  presented recently by the European Patent Office (EPO) to KSU.
Dr. Khalid Al-Saleh, supervisor of Intellectual Property and Technology Licensing (IPTL) Program, said that after researching and evaluating the patent application, IPTL filed it to the Patent Cooperation Treaty (PCT) which includes 146 countries or international entity.
Furthermore, highly scientific and commercial countries such as the United States, Canada, United Kingdom, Germany and France have been introduced to this revolutionary process, and the invention has been filed in the Kingdom of Saudi Arabia. Dr. Alsaleh said that because of the extended protection in other countries and the high expectations for the invention, the marketing base also has been expanded.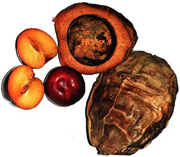 The natural products used in the process, Dr. Alsaleh explained, are similar in composition to bone because they contain carbohydrates, protein, fiber, and mineral salts. Used in surgical procedures to stabilize and splint the broken bones, it settles into the bone and then begins to decompose naturally in the body after a period of 30-45 days from the time of surgery. All told, the process takes six to nine months.
This new implant is considered to be a major scientific breakthrough because it differs from the process in which metal screws made from chrome or other metal alloys. It utilizes natural materials that are biodegradable and create no complications or adverse effects in the area of the fracture in particular and the body in general.
Therefore, no further surgery is necessary to remove it from the body after the splinting process, lowering surgical costs. A KSU scientific team will begin to complete clinical experiments in preparation for using and marketing the process locally and internationally.
Related News