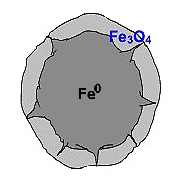 King Saud University Dr. Najat A. Y. Marraiki, Assistant Professor of Virology in the Department of Botany and Microbiology in the College of Science, recently delivered a lecture titled "Antibacterial Nanoscale Iron Particles" at the Female Center for Scientific  and Medical Colleges in Al-Malaz.
Sponsored by the Vice Rectorate for Graduate Studies and Scientific Research – Developmental Programs, the lecture was also represented by the King Abdullah Institute for Nanotechnology (KAIN), which addresses some of Saudi Arabia's most pressing needs, such as seawater desalination, renewable energy, and the treatment of diseases such as cancer and diabetes.
Dr. Marraiki began by briefly introducing nanotechnology and its use in combating antibiotic resistant bacteria, clearly and authoritatively discussing the main characteristics of Antibacterial Nano Iron Particles.  She said this interest developed as a result of intensive studies of nano particles with particular chemical and physical properties and the spread of the antibiotic resistant bacteria.
Dr. Marraiki continued by reviewing the results of current research in this area, and she discussed the direction in which researchers continue their efforts.  She explained that current research is attempting to develop nano elements which can combat bacteria with as few side effects as possible.
An internationally renowned researcher, Dr. Marraiki is also an assistant professor of Molecular Virology, Mycology and Immunology, and she is classified as an Electron Microscope Expert.  She earned her PhD in virology from the University of Leeds in England and she has been an exchange Visiting Assistant Professor at the University of Leicester in England.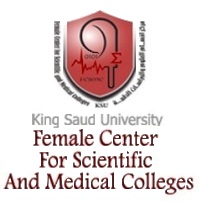 She has authored or co-authored ground-breaking articles which have been published in international journals, and one of the articles was presented at the 10th International Symposium on Hepatitis C Virus and related viruses in Kyoto, Japan, in 2003.  Her research has covered the effect of water stress on the growth of Ectomycorrhizal Fungi, and Interferon-b responses in cells expressing the full length hepatitis C virus polyprotein, to name just two.
She has also researched Raynaud's Disease (a condition that causes some areas of the body to feel numb and cool in response to cold temperatures or stress), and the treatment of skin disease, as well as the antimicrobial activity and photochemical analyses of Polygonaceae, a naturally growing flowering plant in Egypt.
After the lecture, Dr. Ibtisam Al-Olayan, Assistant Vice Rector for Graduate Studies and Scientific Research – Developmental Programs, thanked Dr. Marraiki and presented her with a memorial shield.
Related News