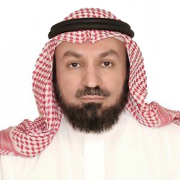 Dr. Abdullah I. Al-Mhaidib has been appointed King Saud University's Dean of Quality, a university official announced recently.
Professor Al-Mhaidib's appointment was made by Saudi Minister of Higher Education Dr. Khalid Al-Angari. Dr. Al-Mhaibid most recently was vice dean for the College of Engineering's development of quality and a professor of geotechnical engineering in KSU's department of civil engineering.
Accepting the two-year appointment, Al-Mhaibid replaced Dr. Awad Ali-Karni, KSU's Dean of Quality since 2008 and a professor in the university's department of civil engineering.
The Dean of Quality and the board, chaired by KSU Rector his staff have a lengthy list of objectives involving all aspects of the university operation. They wide variety of tasks involved with university administration and faculty operations. They advise, promote, encourage, evaluate, supervise, coordinate, organize and in general undertake all that is necessary to fulfill the university's objectives in all aspects of academic and administrative operations.
A 1982 KSU graduate in civil engineering, Dr. Mhaibid earned his masters and Ph.D. degrees from the University of Colorado and University of Wisconsin, respectively, in the U.S. He rejoined KSU's College of Engineering staff in 1992 and has become an integral part of the faculty and international civil engineering community.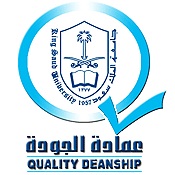 Dr. Mhaidib has chaired or served on numerous university and community committees, attended numerous international conferences and symposia and has been published more than 35 national and international papers in journals and conferences in geotechnical engineering, particularly in expansive soils and pile foundation. He has reviewed numerous journal and conference papers.
Professor Al-Mhaidib has spent significant time working in analysis and design of deep foundations; analysis and design of shallow foundations; characteristics and stabilization of expansive soils; and characteristics and stabilization of sabkha soils.
His honors include The Custodian of the 2008 Two Holy Mosques Abdullah Bin Abdul Aziz International Award for his translation of John Cernica's book, "Geotechnical Engineering: Soil Mechanics. He also won the 2009 Kuwait Foundation for Advancement of Sciences Award for the best translated book in science, once again for translation of Cernica's book.
Related News