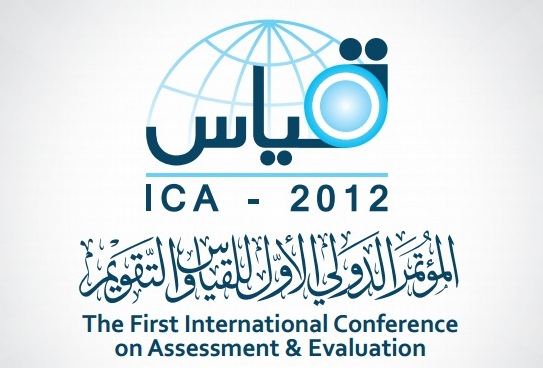 The 1st International Conference on Assessment and Evaluation (ICA-2012), a comprehensive educational event, will be held December 2 through 4 with King Saud University's Dr. Dakheel Al-Dakilallah participating in two of the conference's 17 sessions.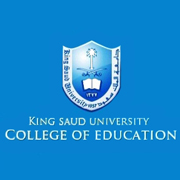 Dr. Al-Dakilallah, a professor of social psychology in KSU's College of Education, will serve on a four-man panel in the conference's first session - a 90-minute open discussion on "Admission Tests and the Society " and he'll be one of five speakers in the final session of Day Two.
The open discussion, to be chaired by Dr. Khaled Al-Sultan, Rector of King Fahd University for Petroleum and Minerals, is the lone session on the first day's schedule, an evening session that will follow registration and an opening ceremony.
The remaining sessions will feature anywhere from one to five speakers, most individual presentations ranging from 10 to 15 minutes. Dr. Al-Dakilallah's individual topic will be "Content Analyst of Saudi Newspaper Articles about NCA." All sessions, featuring 60 topics, will be followed by question and answer discussions, most from 10 to 20 minutes.
English will be the conference's official language, but English and Arabic translation will be conducted simultaneously in English and Arabic. Men and women will participate in the conference.
In addition to the educational sessions, three eight-hour workshops are scheduled for the first two days of the conference, two in English and the other in Arabic.
Enhancing constructive interaction between specialized centers and experts in educational assessment is one of the best supports to furthering scientific research. Therefore, Saudi Arabia hopes that the International Conference for Assessment and Evaluation will become an annual event.
Goals in the first conference are to enrich academic research in admission tests and their criteria, improving the academic and professional aspects of personnel in admission testing, educating society about the criteria of admission tests and surveying the best international practices in admission criteria.

His Highness, Prince Faisal bin Abdullah Al-Mishari Al Saud, President of the National Center for Assessment in Higher Education, explained the impetus behind the conference.
"The intention is to hold this conference periodically, starting this year, with a focus on international participation so as to attract specialists and interested individuals, institutes and organizations for the purpose of enriching research and study in the areas of assessment and evaluation," he said. "Our desire is to fulfill a leadership role and support scientific research aimed at developing assessment and evaluation theories and applications in the areas of education and professions.
"We have great hopes that this conference will give us an opportunity to communicate our past achievements and our plans for future developments and, in so doing, help position the Kingdom among the leading countries in the areas of assessment and evaluation.
Related News