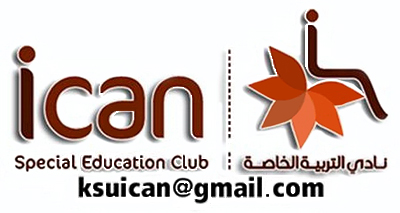 King Saud University's student-run Special Education Club (dubbed "ican") will be observing International Day of Disabled Persons next month by holding an exhibition entitled "Removing Obstacles Facing the Creation of an Integrative Society for All", an event that is scheduled for January 19-21, 2013.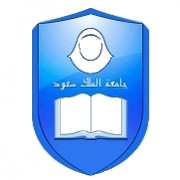 Three lectures will be presented during the exhibition:
Ibrahim Bin Saad Abu Nayyan, Special Education professor and SLD vice president, will speak on "Learning Difficulties in Institutes of Higher Education" on January 19, beginning at 12:30 p.m. The program will be open to men on the second floor of the Dawaza Hall, Building 17, and to women in Al-Khansa Hall of the Olaysha Campus.
On the 20th, Dr. Tariq A. Alsalhe, a professor of special education and physical education, as well as head of Physical Education Department, will speak on "Amended Sports and Recreational Activities in Higher Education Establishments," beginning at 12:15 p.m. Dr. Alsalhe will be joined on the same program by Raed Al-Nassar, director of KSU's Special Needs Center, who will discuss service programs and facilities for KSU students with special needs.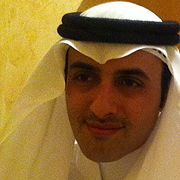 Both sessions, open to men, will be conducted on the second floor of Darwaza's Building 17.
On all three days, Habib Al-Habib, administrative supervisor of higher education for deaf or hearing-impaired students, will discuss "Training Session on Basics of Sign Language". Al-Habib will appear each evening from 5:30 p.m. to 8:30 p.m. in hall #1049, located in KSU's College of Languages and Translation.
Ican, affiliated with KSU's Department of Student Affairs, is also honored that the event has been endorsed by KSU Rector Badran Al-Omar and is being sponsored by the Bank Aljazer, Al-Bassam Tech and the Society for Learning Disabilities (SLD) and the Olaysha Center for Girls.
Related News