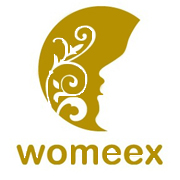 An exhibit sponsored by King Saud University's Princess Nora bint Abdullah Chair for Women's Health Research attracted more than 500 participants during the 6th annual WOMEEX Exhibition held in late-November at Riyadh's Intercontinental Hotel.
The KSU medical students, participating in the WOMEEX Exhibition for the second year, provided medical testing and counseling during the four-day event. Services included weight, height and bone density measurements and blood pressure and blood sugar readings for women 50 years and older. Women with abnormal bone density, blood pressure and blood sugar readings were advised to consult with their physicians and in necessary situations received referrals.
Counseling included advice on how to deal with depression and anxiety, how to prevent osteoporosis, the dangers of and the problems associated with high blood pressure and high blood sugar. Flyers linked with health issues were passed out.
The chair also provided a public lecture about "Vitamin D- What do you need to know about it" conducted by Dr. Al Johara Al-Quaiz (the supervisor of the chair), in order to raise the awareness of this important issue of women's health.
WOMEEX is considered one of the internationally specialized exhibitions, and for the sixth consecutive year its objective has been to work in the interest of Saudi women.
"Every year the organizers The Middle East Group is keen on developing the idea of WOMEEX so it is compatible with international exhibitions and meets Saudi women's elegant taste, which matches the styles of other women in developed countries," said Bassam Al-Shdadi, CEO of MEG and owner of the WOMEEX brand.
Al-Shdadi also emphasized before the exhibition began that WOMEEX's strategy this year was to develop creative ideas.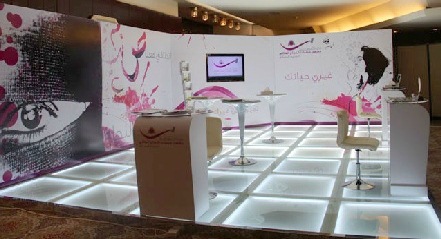 "In order to activate this strategy, the exhibition will include various leverages and initiatives, which are the small enterprises exhibition and a cultural gathering for literature, including a number of workshops and courses in women-related issues," she said.
The International Exhibition for Women is a turning point in activating the role of Saudi women in an effort to hold their position in the community through their experiences regarding economic, social and educational fields.
WOMEEX concentrates on requirements regarding beauty of women, and this is represented by the services provided by big companies, clinics and beauty care centers. In addition, WOMEEX creates investment opportunities for Saudi businesswomen.
In addition to health care centers, participants in WOMEEX will include beauty centers and salons, health and fitness products, international agencies, guaranteed distributors, designs, accessories, perfumes, self-development centers investment services, and business services and others.
Al-Shdadi added that part of the WOMEEX initiatives is to support philanthropic societies, for which they are offered stalls with nominal fees.
Related News