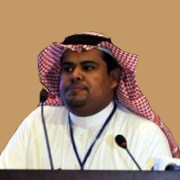 Two members in the King Saud University medical college system will speak December 22 on Anticoagulant Prophylaxis in Orthopedic Surgery.
The  speakers are Dr. Fawzi Aljasser, Director of the KSU Orthopedic Surgery Research Chair and Chairman of the Department of Orthopedics, and Dr. Abdul Al-Momen, professor of medicine and hematology in the King Khalid University medical college and vice president of the Saudi Scientific Hematology Society.
Prophylaxis refers to the prevention of or protective treatment for disease. Anticoagulants are used for the prevention of venous thromboembolism

(VTE) in patients undergoing elective orthopedic surgery using traditional cost-effectiveness analysis and efficiency frontier methodology. Efficiency frontier methodology has the potential to systematically improve the information used in policy and decision making, though it is still relatively uncommon in health economics. Anticoagulation in elective orthopedic surgery provides a fitting and timely case study for examining the influence of choosing one methodology over another.
The lectures will be delivered on the third level of Theater C in King Khalid University Hospital's College of Medicine.
Related News