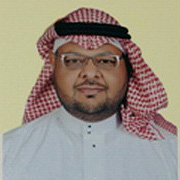 A lecture on scientific research ethics will be addressed by Dr. Abdullah Adlan on Sunday, December 23, a program sponsored by the King Saud University's Scientific Research Ethics Committee.
The program, which will begin at 9 a.m., will held in the College of Science's biochemistry department on the ground level auditorium of Building 5.
Dr. Adlan received his bachelor's degree in biochemistry from King Saud University, his masters in bioethics at King Saud Bin Abdulaziz University and has completed his Ph.D at the University of Birmingham in the United Kingdom. He is the senior research coordinator for the National Guard Hospital in Riyadh. As a prominent researcher, he has been a member of many scientific and ethical review committees.
Some of the topics in his presentation include a definition of ethics in the scientific sense, the value of bioethics and research ethics, defines contemporary bioethics, the principles of research ethics and what it means to those dealing with medical situations.