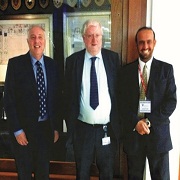 King Saud University Dean of Skills Development Dr. Abdulaziz Al-Othman recently met with skills development and training officials at Durham University in England to get first-hand knowledge of the development and training programs it offers to its staff.
Several development and training programs were reviewed, especially programs on electronic education and research skills.
Durham University and KSU plan to collaborate on training workshops and assessment of electronic training programs that can help KSU staff benefit from self-directed training programs offered by the Deanship.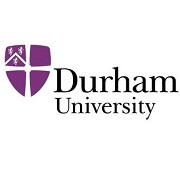 After his visits to Queen Margaret's University and Durham University , Dr. Al-Othman said: "The Deanship is embarking on a number of developmental and training programs that represent, God willing, a new surge in the history of the Deanship of Development and a boost to lift the standards of KSU's educational produce."
Durham University is a public research university in Durham, England. It was founded by an Act of Parliament in 1832 and was granted a Royal Charter in 1837. It was one of the first universities to open in England for more than 600 years and is considered the third-oldest university in the country.
Related News