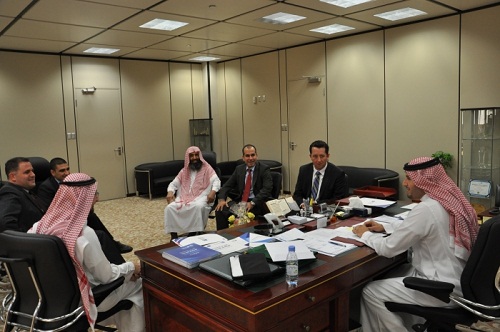 A delegation from the Uptime Institute, a U.S.-based company that specialized in studying and evaluating information centers around the world, met with King Saud University's Deanship of e-Transactions and Communications in early December.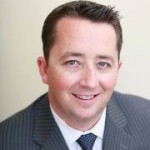 The U.S. team was received by Dr. Esam A. Alwagait, dean of the Deanship of E-Transactions and Communications; Dr. Jalal Al-Muhtadi, vice dean for Technical Affairs; and Dr. Abdullah Al-Awwad, administrator of the Information Center.
The visiting delegation consisted of:
Julian Kudritzki, the Uptime Institute's vice president.
Erick Baduy, the Edarat Group;s executive director
Adel Rizk, the Edarat Group's executive partner
Joseph Bou Raad, the Edarat Group's opportunity and engagement consultant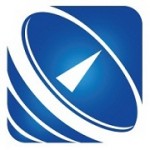 The Deanship of e-Transactions and Communications was established as the Computer Center in 1978 in Al Malaz, using computers rented from IBM at first.
Today, it is known as the General Directorate of Computer & Information Systems, a facility staffed by highly-trained professionals who use the most advanced equipment.
Objectives of the facility include:
To develop and apply a strategy to determine the university's needs and requirements for technological information
To develop an executive plan to provide computers, network links and software that will assure implementation of this strategy
To supervise the maintenance of the main computers, as well as personal computers at KSU that will assure continuous service as well as security and safety
To modernize the hardware and software and apply necessary upgrades and updates
To construct applied systems that will computerize and automate tasks performed in different KSU administrations
To design and develop KSU's main database to integrate and unify the data and information sources of KSU
To identify the requirements of the University's network to serve all computerized applications
To conserve and enhance the security of all stored data
To conduct IT training courses for KSU employees.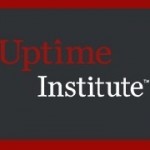 Uptime Institute, an independent division of The 451 Group founded in 1993, provides education, publications, consulting, certifications, conferences and seminars, independent research and thought leadership for the enterprise data center industry and for data center professionals.
The Edarat Group, a leader in the IT industry, offers cutting-edge information and communication technology consulting services in the Middle East and the Gulf region. It was founded in 2004.
Related News