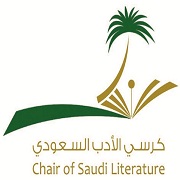 King Saud University Rector Badran Al-Omar inaugurated the new Saudi Literature Research Chair with a presentation titled "Chair of Saudi Literature: Why Now?"
The presentation was relayed to the seminar and conference auditoriums in the College of Arts at the Olyashah campus.
Dr. Saleh Mued Al-Ghamdi, College of the Arts Dean and Supervisor of the Literature Research Chair, said that the chair's creation is testimony to KSU's dedication to research and added that all research chairs taken together are one of KSU's most important academic components.
Established as a research and cultural center for Saudi literature,  the chair is a national asset, according to Dr. Al-Ghamdi,  and will strive to establish a local, regional, national and international presence and will be dedicated to Saudi literature in education, research and documentation.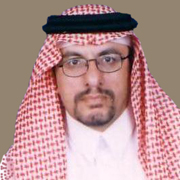 Dr. Al-Ghamdi said that the chair's vision is to become a national research center for all facets of Saudi literature and that its mission will involve emphasis on the establishmen of a scientific, research and advisory focus for Saudi literature studies in the Kingdom.  He said that the vision will also include promoting KSU's communications and partnerships with scientific, academic and cultural institutions in both the public and private sectors.
"The Chair's main objective is to bolster national identity through Saudi literature studies, connecting Saudi literature to the Arab Islamic identity of the nation, and paving the way scientifically and academically to researchers of Saudi literature,"  Dr. Al-Ghamdi.  He said the chair will monitor all studies and research pertaining to Saudi literature, the goal being to raise the academic and intellectual stature of Saudi literature.
The chair will also encourage intellectuals, researchers and others to contribute to Saudi literature studies and research, thereby helping establish bridges of communication and outreach with other international literary figures.
Related News