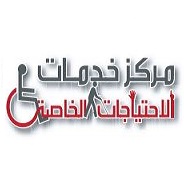 King Saud University's Disability Service Center (DSC) for female students recently invited a delegation from the College of Computer and Information Sciences to discuss modern software systems. The objective was for the two  groups to  explore what modern software systems developed by the college might best be utilized by female students with  special needs.
Dr. Sahar Al-Khashrami, director of the DSC, extended the invitation to three research teams of female students and two academic supervisors, all under the supervision of Dr. Areej Al-Wabil of the college's Information Technology Department.  The cooperative exchange of ideas and expertise took place over a two-day period.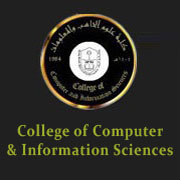 One research team explored programs in which individuals with severe disabilities and an inability to speak could use eye controls to utilize the computer.  Another team researched the use of brain waves to control the computer, and the third team investigated the problems of a lack of attention, hyperactivity, and computer-use learning difficulties.
Rowan Al-Farhan, a disabled student, volunteered to test some programs prepared by female students of the College to assist in the research.
Cooperation between the DSC and the college will continue, working to identify accommodations and assistance for the benefit of the special needs students to enrich their experience.
The DSC began as a small unit in 1995 in the Special Education Department, but was developed into an integrated separate center on Dec. 29, 2008, due to an initiative by Dr. Khashramy, who was then appointed Director.   The DSC works to: help qualify disabled students; explain their rights if accepted; help them register for classes and apply for financial aid; provide assistance for those with poor vision when needed; provide companions on campus when needed; provide transportation if needed; and provide information for faculty as required.
Related News