Two King Faisal University officials recently visited King Saud University where they were greeted by Dr. Abdullah I. Al-Mhaidib, Dean of KSU's Deanship of Quality.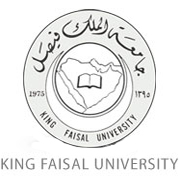 King Faisal University, founded in 1975, is a public university in the country's eastern city of Hofuf, one of Saudi Arabia's major cultural centers. King Faisal University has 14 colleges for men and four for women.
Professor Al-Mhaidib,  named the deanship's new leader in 2012, gave Drs. Mohammed Bin Ibrahim Aldaj and Ibrahim Albokhdaim, dean and vice dean of King Faisal University's Quality Assurance and Accreditation, a brief overview of KSU's Deanship of Quality's functions. Dr. Al-Mhaidib's presentation included the manner in which the KSU deanship sets up and monitors quality assurance systems and an explanation of the role the deanship plays in institutional or program academic accreditation.
The visitors also listened to deanship advisors describe the activities and tasks of their deanship.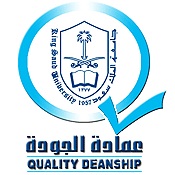 T. Chawin, consultant Quality Management System (KSU-QMS) in the deanship, gave a brief presentation on the evolution of the quality control system in the university since its inception in 1957 and he described the system's implementation on university, college and program levels
Dr. Ahmad Akkawi, advisor for KPIs Project (KSU-KPI), gave a brief explanation about the performance indicators used by the deanship and described the comprehensive performance indicators used for the faculty. Advisor Dr. Ali Farraj discussed KSU's academic accreditation policy and the university's efforts to attain academic and program accreditation by national and international bodies.
Advisor Issa Qatada concluded the session a presentation involving the deanship's experience in adapting to the Institutional Academic Accreditation council's recommendations. He touched upon the main points that may be broached in future visits by academic and programmatic accreditation teams.
Related News