Dozens of experts, concerned about quality water sources for future generations, will gather January 7-9 at King Saud University for the 5th International Conference on Water Resources and Arid Environments (ICWRAE),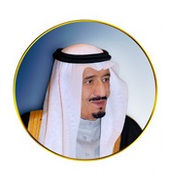 The event, held every year since 2004, will be held under the patronage of His Royal Highness Crown Prince Salman Bin Abdulaziz Al Saud, Saudi Arabia's deputy prime minister and minister of defense.  King Saud University will be represented the Prince Sultan Institute for Environment, Water and Desert Research.
"Water is life's most precious resource. Our need for it is increasing exponentially, along with the human population," Dr. Abdulmalek A. Al-Shaikh, the ICWRAE steering committee chairman, said discussing the conference's importance. "If we are to guarantee that there will be enough water for future generations, we must engage in a concerted global effort to make water available, to ensure its sustainability, and to protect it from contamination.
"This is why every two years, the International Conference on Water Resources and Arid Environments brings together a distinguished body of scholars and experts from around the world to share water-related research in a spirit of benevolence and with a global vision,"
Dr. Al-Shaikh is also the director of the Prince Sultan Research Center for Environment, Water and Desert at KSU and general secretary of the Prince Sultan Bin Abdulaziz International Prize for Water.
ICWRAE's objectives include:
Providing a scientific framework for awarding the Prince Sultan Bin Abdulaziz International Prize for Water, and for announcing the topics of research for the next prize.
Exchanging knowledge and sharing information in water resources and desert-related fields
Exploring the use of new technologies in the study of arid and semi-arid environments and their natural resources
Providing an opportunity for decision makers, experts, and scientists to share their expertise in order to find integrative and comprehensive solutions for water resource problems.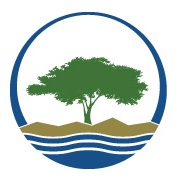 The conference will address those objectives in the three-day program through six keynote speeches and panel discussions the first day, followed by two days of panel discussions and brief individual commentaries. On opening days, keynote speakers and panellists will share the marquee with the presentation of the 5th award ceremony of the Prince Sultan International Prize for Water.
Overall, experts will address more than 60 topics in 11 sessions. The keynote speakers will include Dr. Charles Franklin Harvey (United States), Dr. Ashok Gadgil USA), Dr. Kevin Trenberth (New Zealand), Dr. Abdelkader Larabi (Morocco) and Dr. Mohamed Khayet Souhaimi (Spain). Dr. Larabi is a past winner of the Prince Sultan Bin Abdulaziz International Prize for Water.
A more definitive of the three-day program's major categories and sub-topics include:
I. Water Resources
Innovative methods for rain and runoff water modeling
Assessment and control of radioactive contamination in groundwater
Innovative methods for water production from non-traditional water resources
Remote sensing and GIS applications for water resources management
Water harvesting and groundwater recharge
II. Water Conservation
Water conservation in the agricultural, industrial and municipal sectors
New technologies and methods for water conservation
III. Arid Environments
Pollution of desert environments
Climate change and its impact on the desert environment
Plant cover in arid environments
Conservation of biodiversity in arid environments
Desertification and how to combat it
IV. Utilization of New Technologies in the Study of Arid Environments and their Natural Resources
Remote sensing (systems and techniques)
Geographical Information Systems (GIS) and Global Positioning Systems (GPS)
Biotechnology
Modern measuring systems and devices
Utilization of sustainable energy in water resource development
The conference will be accompanied by an exhibition, which will be open to all parties who share a concern with water resources. For those who haven't registered and are interested, please go to the conference website: http://www.icwrae-psipw.org/.
Related News